When this South Florida resident had a home water damage problem, he didn't waste time.  He knew who the call and why.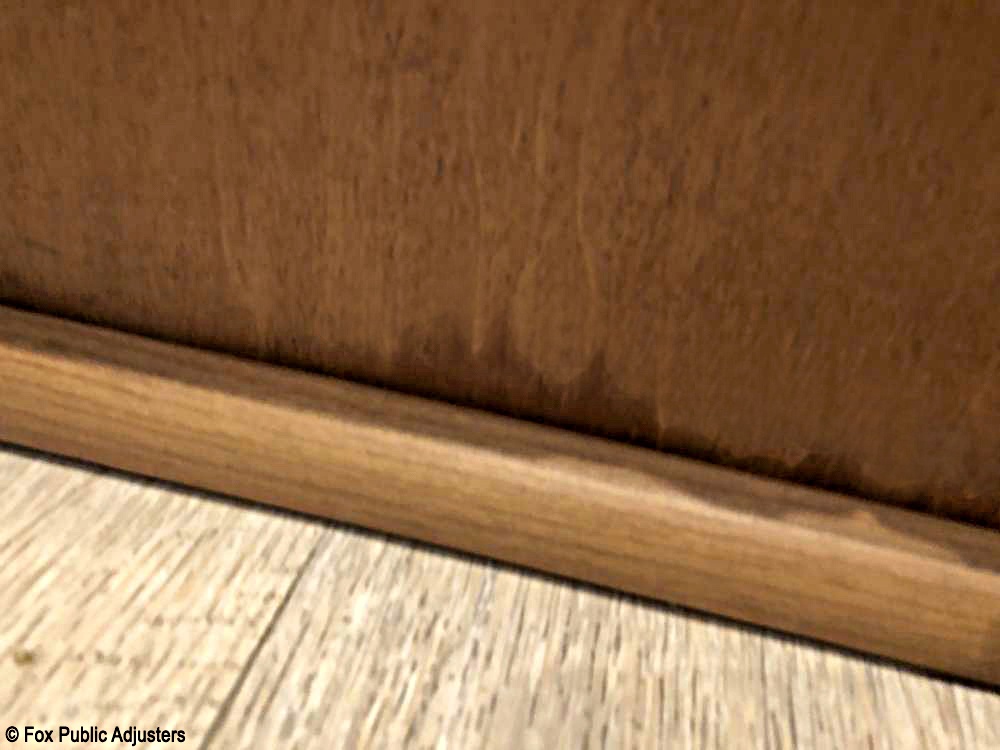 When Len suspected a leak in his community clubhouse, he didn't have to look very far to find help. Just across the road, in fact!
"I had a suspicion there was mold in the HVAC system.  I saw a 'Fox Public Adjusters' sign across the road and I knew that many of my friends and neighbors have used them in the past.  So I called Todd and he came over to inspect the situation.  Once he inspected everything he, confirmed their was a leak that needed attention.   In addition, the leak had been on going long enough for mold growth to start.   If you are unfamiliar with Todd and his company Fox Public Adjusters, you should know that in addition to working with insurance companies to make sure his clients receive the best possible settlement, he is also a certified South Florida mold expert.  Todd and Michelle know everything about mold and mold growth.  They understand the science behind mold spores and how these spores or seeds become activated to start the mold growing process.  In this case the moisture combined with the amount of time and humidity was all it took to result in mold in Len's HVAC system.  Once the mold was removed Todd lined up HVAC contractor, who repaired the damaged HVAC system.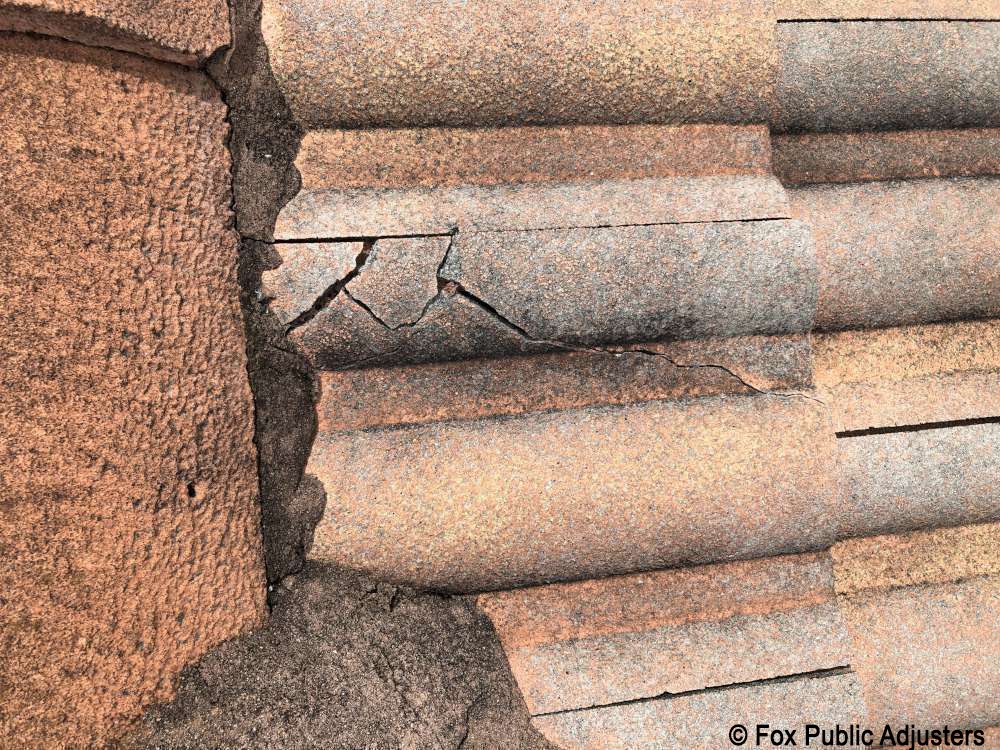 Then, as Todd was working at the clubhouse, Len mentioned to Todd he was concerned about  another troubling leak, from his home refrigerator.
Todd came right over looked at the leaking refrigerator and determined that the leaking water had caused a water damage problem under his floor.  After documenting the water damage, he was able to submit a proper claim.  The result?  Len received a beautiful new floor.
In Len's words,
" He did his thing as an adjuster, documented everything, filed the paperwork and pictures and I got myself a new floor."   Very fast and efficient.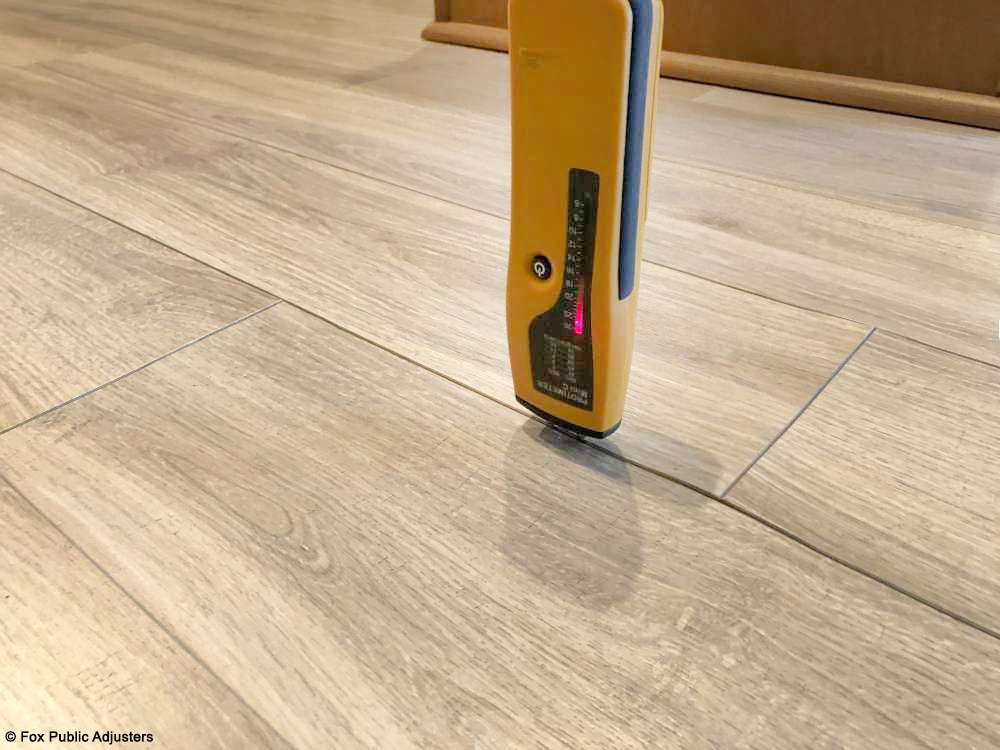 Len was very clear that he believes a huge part of the success Fox Public Adjusters enjoys is the result of all the hard work and the efficiency done by Todd's wife Michelle.   Len went on the say that Michelle is extremely knowledgeable, and very nice to do business with.
"Everything he's done has been great. In fact (Len chuckles), I got another water leak in my bedroom, it came from the shower. He came over, found the leak, did all the remediation regarding the water, dried it up.   He then put me in touch with a great sheetrock person and within three hours the wall was patched and he did all the spray-painting along with everything else.  By the time he left, my bedroom looked perfect.
Todd went above and beyond. With everything."
While Len had never actually had cause to claim on his insurance in over 40 years, he was savvy to the tactics of insurance adjusters. He knew they would have been happy to just kick the can further down the road: a cheap patch-up job to fulfil their obligation, while the mold grows and grows until the problem is too big to simply patch-up.
I asked why you didn't call you call insurance agent first?  Many of Todd's clients say the same thing over and over, I have been around and I know what to expect from your typical insurance adjuster.  I don't have the time for games or to have a half-assed job done in my home.  I know that Todd and Michelle are going to get the job done right with no headaches and quickly.
Len is not the only resident that Fox Public Adjusters has helped.  In this community Todd's company is seen often. Weather it's roof damage, a broken plumbing pipe, or mold, the local residents know that one call to Fox Public Adjusters is all it take to solve their insurance claim and home damage problems.   Just ask Len what his thinks,  "People have come to me, because I've been around here and I know the neighbourhood. I've fixed Todd up with three or four homeowners.  Everyone has been satisfied. Actually, Very satisfied.  He's just been a great asset to me and alot of our other friends".
By calling Todd and Michelle Len was able to turn what was potentially a big headache (missed work, stresses, sleepless nights) into something he had forgotten by his next tee time.
If you have any home damage and you want to take advantage of Todd's experience, network, and, of course, Michelle's famous efficiency, then give Fox Public Adjusters a call today.