If you live in South Florida extreme weather, roof damage and wind damage is something you may be all-too-familiar with.  You can avoid some of
Read More »
If you live in South Florida extreme weather, roof damage and wind damage is something you may be all-too-familiar with.  You can avoid some of...
Read More
If your South Florida home has suffered water damage response time is critical.  Rot, mold and mildew are only a few of the problems associated...
Read More
When a homeowner faces fire damage in Florida, the stress, uncertainty and sadness It's a given, if you are a homeowner you need insurance.  Of...
Read More
Important and helpful information from South Florida's best Public Insurance Adjuster If you have home damage and need a public adjuster in Miami, or a...
Read More
Reason why a homeowner should hire a Broward County, Palm Beach County, Martin County or Miami Dade County public adjuster at the first sign of...
Read More
There are plenty of public adjusters in Miami, however not all the public adjusters are great or even good.  Here are some tips on how...
Read More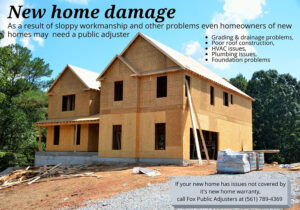 Why your new house could be even more vulnerable to water damage than your old one! You've just got the keys to your newly constructed...
Read More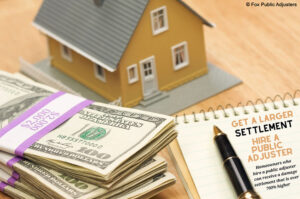 When faced with home damage calling the best public adjuster in South Florida is your only option.  Call us at Fox Public Adjusters (561) 789-4369...
Read More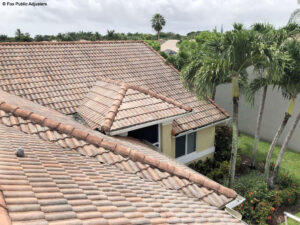 When this South Florida resident had a home water damage problem, he didn't waste time.  He knew who the call and why. When Len suspected...
Read More