There are plenty of public adjusters in Miami, however not all the public adjusters are great or even good.  Here are some tips on how to tell the good or great Miami public adjusters from the bad ones.
The job of a public adjuster is much more than just looking at the damage calculating the damage and ticking the boxes on a damage report.  There is a wealth of knowledge that a good or great public adjuster needs.  The job of a Miami public adjuster requires a host of 'soft skills' and "hard skills" to enable them to do their job efficiently and effectively.  We'll talk you through what those skills are and how you can tell a good Miami Public Adjuster from a bad one.
What do I mean by "Soft Skills"? When I say soft skills I'm referring to the common skills that are required in many different professions.  For example, the ability to return a phone call or an e-mail message, the ability to solve a problem, working at a team, having the ability to talk with an insurance company or an attorney in a manor that conveys that you know the insurance business is another soft skill.  When working with homeowner, a great Miami public adjuster, will know how to talk to a emotional homeowner intelligently so that the homeowner who is facing home damage fell confidence that the will receive a proper settlement.
By "Hard Skills" I'm referring to the skills that require work and study in your field.  For example, at Fox Public adjusters in South Florida, we understand home construction, we have a contractors license, we are certified mold experts, we fully understand all aspects of roof damage, moisture removal, and are fully capable of taking a water damaged, mold damaged home from an unliveable state to a fully restored home.  It's taken years of experience, education and hard work to build the reputation we have today.
Sure there are plenty of Miami based public adjusters in Florida, however not too many great ones.  Below we have provided some helpful information which will help you determine which ones are great and which ones are bad.
Insurance Policy Knowledge
Understanding the technicalities of any insurance policy and then applying them to the specifics of your case are key skills for a good public adjuster. Many, in fact, start off working for insurance companies and can bring this inside-knowledge to the aid of your claim. The knowledge of an experienced public adjuster should shine through as they analyse the details of your claim with you. The feeling that the fate of your claim is in safe hands, and that your Miami public adjuster will follow through and use their insurance skills to get their clients the best settlement is critical.  At Fox Public Adjusters, we spent years working on both sides of the home insurance business.  Our years working as a home insurance agent, and a company insurance adjuster have taught us all the inside workings of the industry.
When it comes to understanding how insurance companies operate, we have seen it all.  From tactics such as Managed Repair,  Denied Claims, and Overlooking hidden damage,  We have seen it all.  Consider this, when an insurance adjuster inspects your home, the adjuster works for the insurance company.  When a Public adjuster inspects your home, they are inspecting with the homeowners best interest in mind.  A public adjuster doesn't own the insurance company anything.
Engineering/construction knowledge
It's important that a great public insurance adjuster has the engineering and construction knowledge to accurately assess the damage to any home or property so that they can determine the compensation due to the homeowner,  -if they are humming and hahhing over the technical details then that is a big red flag. If you call a public adjuster and find that they are fumbling their way through the technical aspect of your home repair we recommend getting someone else.  Todd, the owner of Fox Public Adjusters has the construction knowledge to accurately determine what construction work will need to be done to restore you home.  As a matter of fact, did you know that Todd actually designed and constructed his own home?   For the Miami homeowner facing home damage, hiring a public adjuster with vast construction knowledge should be a deal breaker, Harsh? Maybe. But when the stakes are this high, you don't want to leave anything to chance.
Listening skills
Claims adjusters handle many claims at the same time and have busy workloads, but a great Miami public adjuster won't let that detract from giving you their full attention. You can tell easily enough if they are whizzing through your case to get the next one on their list- there is a clear and obvious distinction between an efficient adjuster, quickly and methodically making their assessments, and one with going through the motions. And the little details can make all the difference when it comes to the fair and accurate settlement of your claim.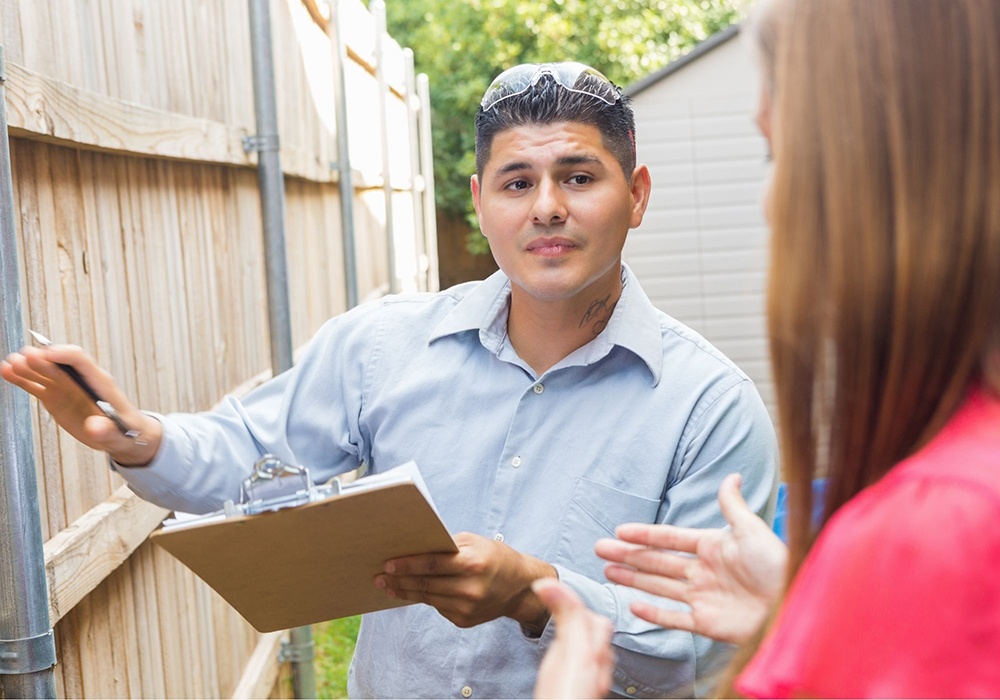 Empathy
This goes hand-in-hand with their listening skills. A good public adjuster not only listens but actually empathises with your case. The nature of their job has them dealing with stressed and angry people every day. A great Miami public adjuster is able to put themselves in your shoes and tactfully elicit all the information they need from you without making your unfortunate situation any more stressful than it already is. They are also able to keep a calm head in what can be a highly emotional situation.
This is what not only separates the good from the bad adjusters but can be the main driver in their sense of job satisfaction: being able to secure some justice for people in their hour of need.  When someone calls us, often their first conversation will be with Michelle, who is one of the driving forces at Fox Public Adjusters, Michelle, Todd's wife has been working in the home damage insurance business since it's start over 20 years ago.  She is extremely knowledgeable in all aspect of home damage, repair and restoration, and of course she knows all about in home insurance industry.
Time management
Public adjusters will have many balls in the air at the same time: different cases, updates, deadlines being chased, meetings, projects. And that's before we even consider the dubious wonders of modern technology- their notifications, vibrating and buzzing all day long, vying for attention and soaking up more of the adjuster's very scarcest resource: time.
They need the ability to prioritize and assess, then constantly reassess and prioritise, in light of new information… new demands… policy changes. You name it.
Wasted time and stress are the twin nemeses of an insurance adjuster and they need to work efficiently, and juggle the demands of the job.  The job of a Miami public adjuster is extremely involved and requires excellent time management skills, this is when in addition to Todd and Michelle, we have a full staff or experts involved in our day to day operations.  We are much more than a small time company.
Claimants all need their work done yesterday and managing these expectations, multi-tasking and properly managing their time is absolutely crucial for a good public adjuster.
Computer skills
This ties in with the need to manage their workload as efficiently as possible.
The days of hand-written estimates are long-gone and with pretty much every major insurer insisting on estimates being stored and delivered electronically, anyone still fumbling with modern technology risks being left behind. A good adjuster will have taken the time to acquaint themselves and develop the skills necessary, so the technology is a help not a hindrance.
A keen and curious eye
A good adjuster has the soul of an investigator. They poses a tireless attention to detail that leads to more comprehensive and accurate reports, which in turn leads to happier homeowner.  So even if your adjuster asks a question or two whose purpose you're unsure of, rest assured they are asking solely for the good of you and your claim.  This one separates us from the others.  While many Miami public adjusters simply submit a claim or turn the claim over the an attorney, we dig deeper.  We don't simply stop at, there is damage and let's handle the visible damage.  We dig deeper, we understand that one type of home damage, often leads to other types of damage.  For example, a flood could also lead to meld damage, and rotted wood.
Integrity
Any job that has a degree of power will inevitably attract an abuse of that power. Insurance adjusters are no different. Temptation will no doubt rear its ugly head- offer of bribes and kickbacks etc- but any great adjuster will have the ethical backbone to work by the book in an ethical manor.  At Fox Public Adjusters, we spend countless hours working to give back to the community.  Michelle is a board member of several local chambers and other public communities. She also hosts educational classes and workshops designed to help South Florida homeowners live a better life and maintain their homes.  She also gives lectures on hurricane prepaairness
A pro-active, can-do attitude
The public adjuster's job can be a thankless task, dealing with people in a state of heightened stress all day, every day. How they can condition themselves to deal with this will go a long way to determining how good an adjuster they are and how long they can stay in the business.
Positivity and perseverance are invaluable traits any successful public adjuster will need to succeed.
We hope this article has shown you what to look out for should you ever need to call upon a public adjuster. And, hey, maybe even give them a little bit more credit for the skills they have honed to help them help you get the settlement you deserve.
10.  Mold detecting and removal licensed.
Looking for a public adjuster that had years of experience with mold damage?  Look no further, Todd, the owner of Fox Public Adjuster is mold certified.  In addition Michelle, spends countless hours teaching homeowners how to identify mold and safe guard your home from potential mold related issues.  Check out this link to one of out article in mold growth.
How mold grows, a complete guide to mold and the health issues caused by mold spores.