Why your new house could be even more vulnerable to water damage than your old one!
You've just got the keys to your newly constructed 'forever home' and life is good. It's a milestone to be celebrated, for sure, but with those shiny new surfaces and installations comes a hidden threat that rarely gets a mention over the sound of the champagne corks popping- the increased vulnerability to water damage.
"But it's a new home, surely everything should be perfect?"
In a perfect world, yes. But the risk of flooding and other damage stemming from poor construction or simple contractor mistakes can befall any house (regardless of its age), did you know that certain risks are heightened with newly-built properties.
Check out these pictures and video from one of our most recent inspections.  In this case this property is new construction.  As a Miami public adjuster who serves all of Miami, and South Florida including, Boynton Beach, Palm Beach County, Broward County, Martin County, West Palm Beach, Palm Beach Gardens, Delray Beach, Boca Raton, Pompano Beach, Fort Lauderdale, Deerfield Beach Wellington as well as all of Dade County, we have seen property and home damage in both new construction and older homes.
While it's common for older homes to suffer damage due to their age, new construction could suffer from a wide range of other types of damage.  Often the water damage in new construction is the result of construction mistakes.   Problems like, plaster in a drain line, poor window sealing, misaligned doors and windows, cracked bricks and foundation structures could all lead to home damage situations.  Just like in a home damage claim, many insurance companies will try to weasel their way of the paying the appropriate settlement.   At Fox Public Adjusters we have the experience and expertise to find these construction errors.  Todd started Fox Public Adjusters when he realized just how many South Florida homeowners their insurance company was ripping off.  As a home and building contractor Todd understands how homes and business properties are built.  The concept that one type of home damage could lead to additional damage in the future is often overlooked in the home damage insurance industry.
Potential new-build problems
Problems can arise as a direct result of the construction, actually adding to the risk of catastrophic water damage.  On larger projects the parts of the work is often sub-contracted out to many other venders.  In any given project, a newly built home could employ the use of 20 or more different companies.  Between the efforts to coordinate all these different parties, it's not uncommon for defects or missed items to slip through the cracks.
One example we know first hand is a horrific situation we were called to investigate at a pristine newly constructed property in Doral Florida, which is part of Miami.   To the naked eye it looked perfect, but unbeknown to our unlucky new owners, drains were badly clogged during construction, which led to water from the sewer finding its way all over the ground floor. Huge sitting puddles full of 'debris' you don't even want to think about, let alone all over the shiny kitchen and living room floor of your new house. Let's just say the champagne was very much put on ice with that one.
Problems such as this are common in new construction.  Some of these issues result in small leaks from pipes, or roof leaks, there are literally unlimited possibilities and situations that could cause damage in new construction.   One very common problem results from blocked drainage; if proper grading is not done then water can seep around the foundation of your property.  With the varying humidity, Miami weather, and hurricane seasons, cracks can form in the concrete resulting in a foundation that may not settle correctly, causing negative drainage and uneven surfaces.
If the concrete is mixed with too much water shrinkage cracks can develop over time, though they may not be immediately obvious. They might not always jeopardise the structure itself but they can provide an entry point for water to find it way into the cement.  During a hurricane or storm the high-speed winds could force water into these cracks causing a wide range of problems from mold issues, to rot and weakening of the concrete.
However, the more common issue we'll bring to your attention (and give you a few red flags to look out for) is the potential damage that can arise from leaky or badly connected pipes. If the work is subbed-out to an inexperienced plumber, the hook-ups and welds might not be completed properly. And if it happens higher up in the property, and the effects feed their way down, then floating 'debris' on the kitchen floor will be the least of your worries…
Whether from leaky or badly connected pipework, water leaks will often need a comprehensive overhaul of the newly laid work. Repairs will be needed. Substantial dry wall work along with new flooring will likely needed.  In this case the floor will need to be ripped up and replaced.  Vanities removed and checked from mold.  That's before we get to the upheaval and costs associated with your family's alternative accommodation and furniture storage while all this is happening.
Leaks that are left undiagnosed cause a host of serious problems. From mold and condensation to structural damage and ruining your possessions. Respiratory infections and skin problems can be developed or irritated. Not just a mere inconvenience but potentially serious damage to the structure and value of your property, and the health of your family.
We are not saying this to spread fear, we are saying it to draw attention to an issue more common than people realise, alongside a few little pointers to give you the best chance of avoiding that new home dream turning into an expensive, soggy nightmare. Prevention is always better than the cure!
Things to look out for in you're new home construction
Find the plumbing emergency shut off
Locating and testing your plumbing shut off is amongst the most important checks you can make in your new home. You need to double-check there is no leakage in the immediate area or water pooling around it.
This emergency shut off is your last line of defence if there is a leak or burst pipe in the home, so it's imperative it is working as it should be.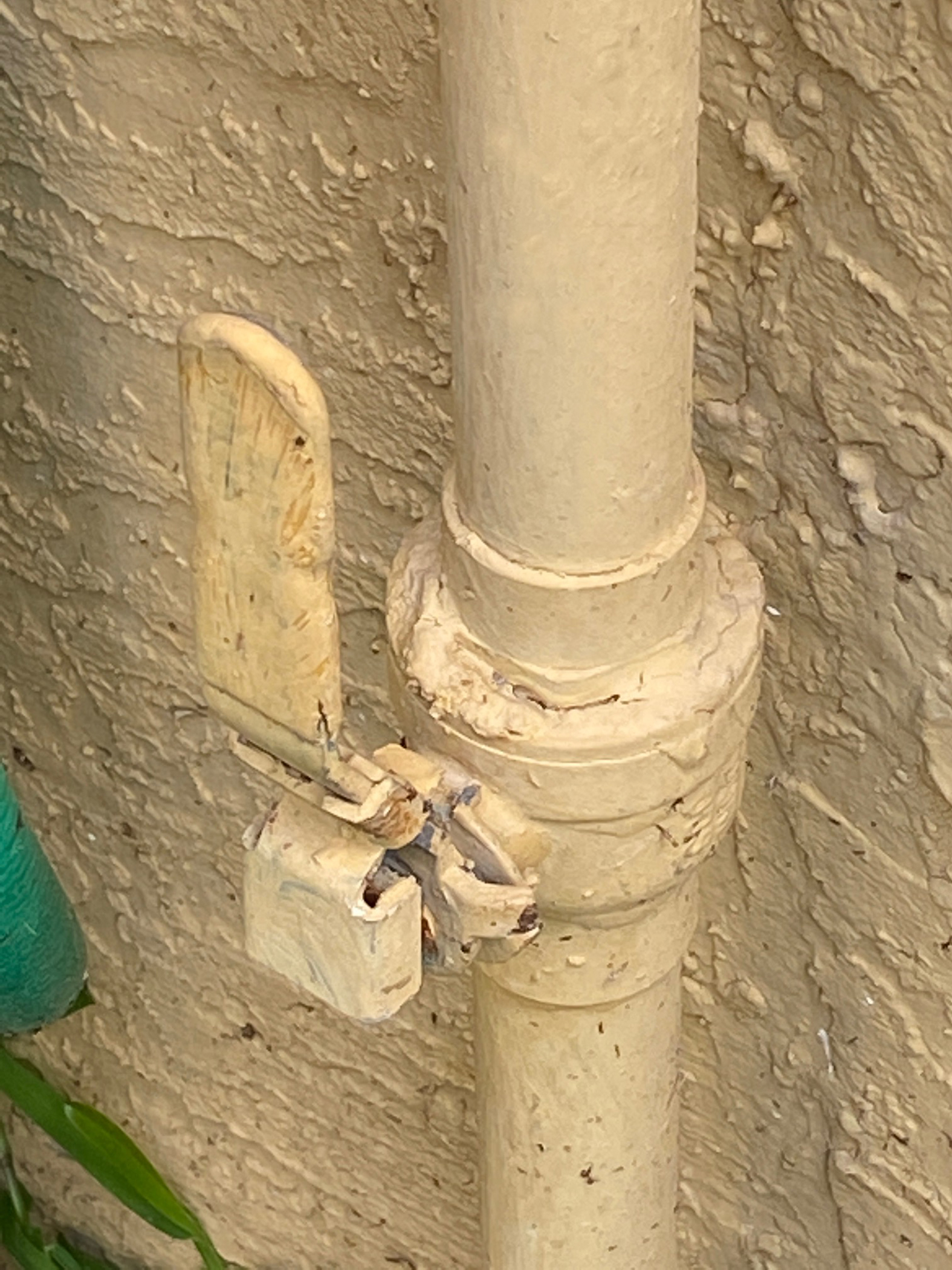 Make a check of any appliances that use water
You need to check out the appliances and their surrounding area to ensure the supply lines are fitted securely, and, of course, that there is no evidence of dampness in or around them.
Working as a public adjuster in Miami, I have found that often water which is left to sit stagnant under kitchen appliances, or under cabinets will grow mold in as little as 24 to 48 hours.  Time and time again I have been called to inspect homes in which a company insurance adjuster determined that simply removing the visible water is all that is needed.  Then after a few weeks the moisture left under the appliance or cabinets has grown to the point in which the entire kitchen needs to be gutted!
Mold and water damage from appliances.
Other risk factors we'd urge you to be aware off include:
Poor roof construction.
This happens often and could go months until the homeowner realizes there is a problem.  Here in Miami and South Florida, we could go a long time with only a few showers, during a rain shower the water may or may not penetrate the room and the roofs membrane resulting in a slow unnoticeable leak.  The dark damp roof and the water soaked insulation are perfect for mold growth.  Furthermore the damage could sit and fester for a long time before anyone knows there is a problem.
Was your roof damage claim denied? – Denied roof damage claims are very common because while the origin of the damage is easy to determine.  However, additional damage could, and often does continue is the situation is not handled correctly.  For example, a slow roof leak could cause a slow brewing mold problem.  Read: How mold grows.
HVAC installation problems
We get calls for this a lot.  Under normal conditions your homes HVAC or air-conditioning unit removes moisture and directs the moisture or water outdoors using air conditioning plumbing.  This results in a cool dry home.  However, when damaged or broken the moisture collected from your homes indoor environment could result in a water leak or flood.  All it takes is a flooded HVAC line.
To learn more about HVAC problems read: What you should know about your HVAC system.
Grading and drainage problems
This is the type of problem that often results in a public adjuster to the rescue.  How? You may ask.  Let me explain.  Solving grading and drainage problems is major construction work.  This is the type of new home construction problem that could easily be ignored by a company insurance adjuster who doesn't want to see the insurance company pay a large settlement.  It's also the type of problem that may not occur often.  However, when a hurricane hits Miami or any part of South Florida for that matter, the huge amount of rain and flooding could result in the floodwater pooling at the base home.  While this may only occur once every 10 years, it's a problem that needs to be addressed and not ignored.  Could it be looked at as a freak storm? Sure.  It's much cheaper to kick the can down the road than address to construction problem.  As the best public adjuster in Miami, it's our job to address this type of problem and make sure that the homeowner's settlement covers the re-grading, new landscaping of our clients property.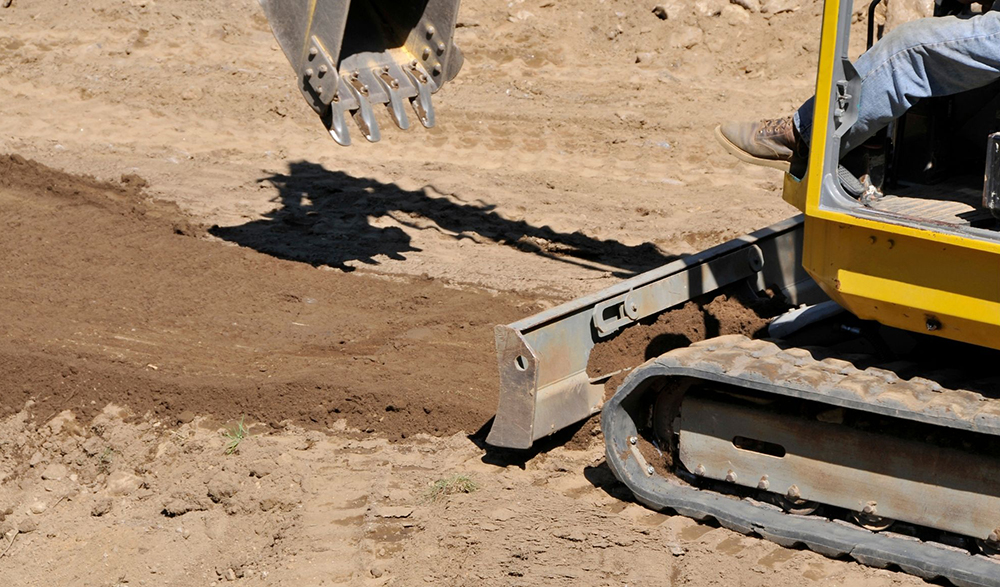 Gutter problems
While different than grading and drainage problems, gutter problems can also cause a significant amount of damage in new construction.  Often a homes clogged gutter is the result of leaves and other natural debris that has clogged the gutter.  However, in new construction the clogged could be the result of construction debris such as nails, roofing material, paint, tar and, who knows what?
What about new home warranties?
It's important for homeowners to know that is covered and what isn't covered.  Also, who is responsible to provide the repairs when work needs to be done?  Some home damage insurance policies include what is known as managed repair.  This means that when repair work needs to be done, it's the insurance company who hires the contractors.  Think they hire the best contractors for the job?  Guess again.  Then there is the flat out denial.  There are endless ways a company insurance company could delay, deny and underpay a damage claim.  This is why when home damage resulting for botched new construction happens your best course of action is to hire a Miami Public Adjuster.
For more on the problems associated with poor construction click here: Water damage during construction
Check out Todd's video below.  After working with the water restoration company to solve the new home problems. Todd was called back because the plumbing backed up again into the house.
IMG_3414 from Jeff Fox Pa on Vimeo.
Here we go again, In this case the water mitigation process consisted of opening up the ceiling to get air flowing through it.  We used commercial air movers to dry out the space between the floors.   Plastic sheeting was used to keep other parts of the home free from water damage.  We ran the air blowers and dehumidifiers 24 hours for several days straight.  When considering the cost of home damage a Miami public adjuster also needs to consider the cost of electricity.  Running commercial air dryers 24 /7 uses lots of electricity which also needs to be taken into account.  Sometimes we use power generators to supply power to the air movers because the home wiring can't handle to power needed keep the airflow going.
About Fox Public Adjusters.
Fox public adjuster has been in business for well over 20 years.  Todd and his wide Michelle started the business as a result of seeing their construction and insurance clients get clobbered by various insurance companies.  It's a cycle that gets repeated over and over.  The homeowner has home damage, either by a South Florida hurricane, plumbing leak, wind damage or some other unexpected issue.   The homeowner calls their insurance agent who sends out a company insurance adjuster.  Next the claim gets a soft denial.  What is a soft denial?  It's when the friendly company insurance adjuster tells the homeowner, "Look, your deductible is more than the cost of the repair, or I wouldn't put in a claim for this, because your rate may go up.  Sometimes company insurance companies will flat out deny a claim in the hopes that the homeowner will just go away.  Working as a Miami and South Florida public adjuster, we have found there are a wide range of ways insurance companies deny or underpay claims.  Most homeowners are not home building experts and have no idea what other types of home damage is lurking in the background.  Hidden home damage is most common with water damage.   If the damage is not handled properly the result could be mold, warped floors, and a wide range of other more serious problems.  One of the most common home water problems we address results from Broken pipes. Sometimes a copper pipe will develop a small pinhole leak with could be unnoticed for days.  the water often sits statement inside the homes walls creating a situation in which the water evaporates up through the walls and into the ceiling.  This is known as the Hydrologic Cycle 
Todd the founder of Fox Public Adjusters has over 20 years of construction experience; he also has his Florida Mold Assessors license and is currently a 220 insurance agency owner.  Furthermore when you hire Fox Public Adjusters instead of relying on a company insurance inspector you have to knowledge that the person who inspects your home and determines your settlement is working for you, the homeowner and not the insurance company.