What should you do if a water pipe bursts?
We recently received an emergency phone call from a property owner who arrived home to find water gushing from the second floor of their Palm Beach County home.   The broken pipe created so much water, that the water saturated the ceiling's sheetrock. Water was also dripping out of the air conditioning vents and light fixtures as well.  As a Palm Beach County Public Adjuster, we were happy to help this homeowner keep from getting soaked.
How could this happen?
There are several ways that a water pipe in your home could burst.  Sometimes pipes in newer homes burst because of improper pipe connections. The area in which one pipe connects to another is one of the most vulnerable points in a home's plumbing.  Because of the extreme pressure acting on a specific joint, the connecting area can rupture and cause a steady gush of water.  In a home plumbing system, pipe connections must be reinforced.  Another very common reason why pipes burst is simply a matter of old rusted pipes. When a metal pipe gets old, the inside of the pipe will start to rust. Eventually the rusted area will dissolve causing the metal wall of the pipe to become thinner and thinner until it breaks.  If a homeowner turns on a faucet and sees brown rust colored water coming out then chances are the plumbing pipes are wearing thin and will need to be replaced.   clogged pipes are another way a pipe in a home can burst.  When minerals in a home's water system build up to form a clog, the pressure created behind the clog could cause a pipe to bust at the weakest point, usually the joint.  Damage from movement by strong winds or a hurricane can weaken plumbing pipes causing a breakage as well.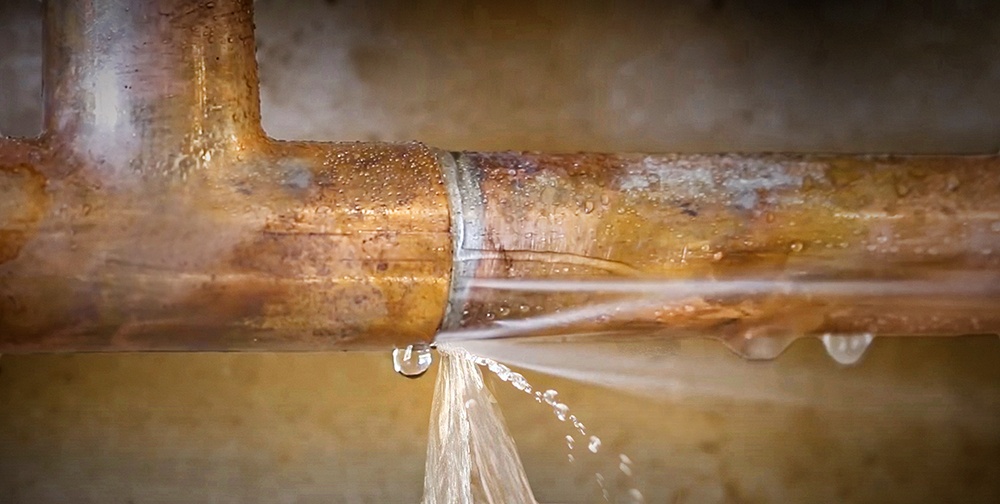 What should you do when a water pipe in your home breaks?
When you are faced with a broken pipe, acting quickly is the key to minimizing home damage.  Working as a Palm Beach County Public Adjuster, we receive a wide range of home and property damage calls.  However the calls we receive that involve broken water pipes tend to be more frantic than most.  In many cases of home damage, the drama is over by the time we receive a call from a homeowner.  Every home damage situation is serious, however water dripping or pouring from the ceiling takes "urgent" to a new level.
First, shut off the main water valve. 
It's very important for every homeowner to know where the main water shut off is located.  The water to your home should be shut off while you are on vacation even if you don't have a broken pipe.  Could you imagine water running through your home for several days while you are away?  If you are reading this article for any reason, remember to turn off your main water valve whenever you are going away.  Inside your home there are a wide range of problems that could occur, resulting in a flood.  Appliances could break, toilet fittings could break, pipes could bust, and water heaters can break. Turning off the main water valve will protect your home if any of these things happen.
Second, open your faucets.
By opening your home's faucets you will relieve the pressure in the pipes, This will reduce the amount of water that will end up in your home's walls and ceilings. Wouldn't you rather have the running water will fill your sink or tub and not pour out of the broken pipe into your home?
Turn off the electricity.
Water by itself does not conduct electricity. However, almost everything around water will conduct electricity, including you.  If you are standing in water from a home flood and you get close to high voltage, you will get shocked. To prevent electrocution, turn off the electrical systems in your home.  This will not only prevent injury but also prevent other home electronics from shorting out.
Call a plumber.
Once the water has stopped flowing, you will need to get the pipes repaired by a licensed skilled plumber.  Because we are well known Palm Beach County Public Adjuster, we work with many different plumbers.  We only refer plumbers that are licensed and have received stellar reviews from our homeowners.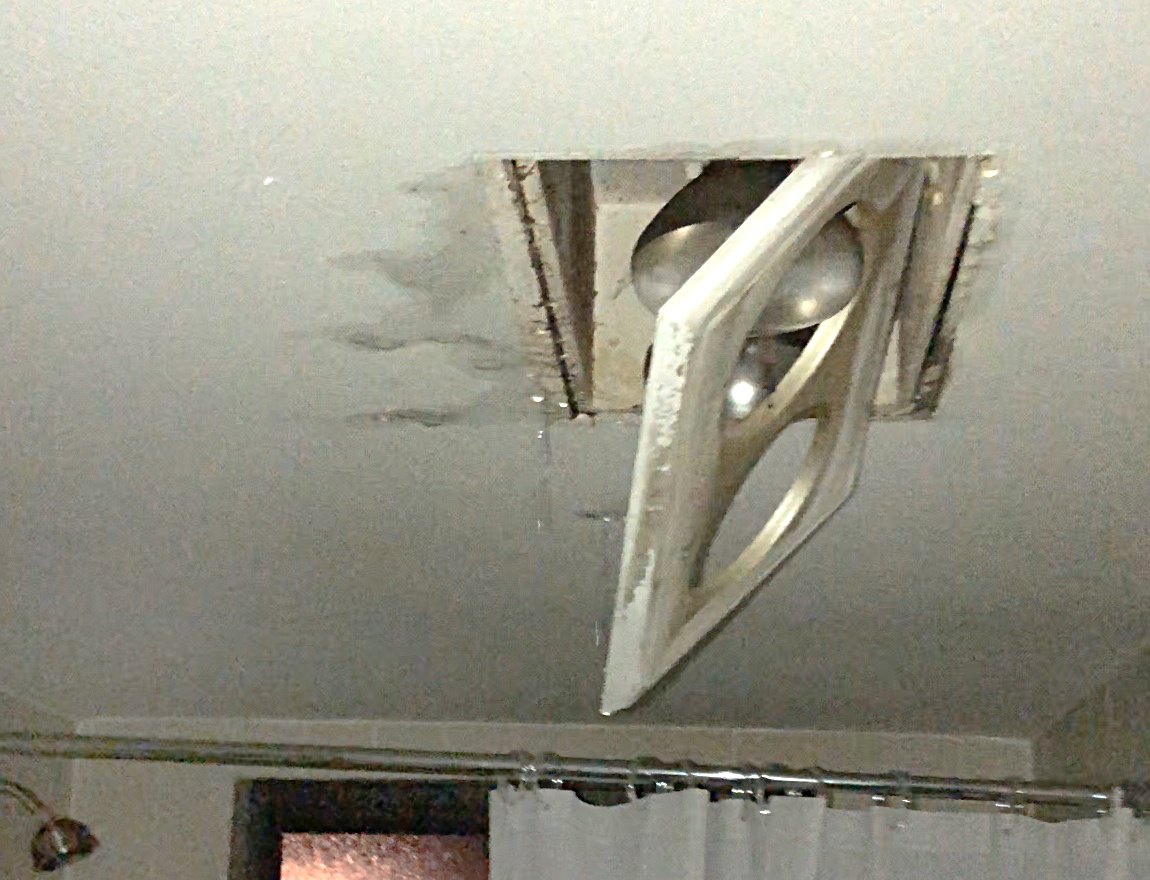 Get rid of as much water as possible.
No homeowner wants pools of water sitting in their home.  Wanting the water out of your home after a flood is human nature, but how do you remove standing water?  We recommend using a wet dry vacuum.  Here is a link that you should find helpful. Using a vacuum to remove water from a flood.
Call a Public Insurance Adjuster.
After a flood, homeowners will have to address a wide range of home damage issues.  Most homeowners are not fully aware of all the possible issues that could result from water damage.  As a Palm Beach County Public Adjuster, we handle all types of home insurance issues ranging from water damage to mold removal.  Growing mold is the most overlooked aspect home water damage.  Read our article on home mold issues here: Mold Removal in South Florida There is only a 24 to 48 hour window in which moisture could be removed before mold spores start to grow.  Once mold starts to grow inside your home, the situation becomes more serious.  One of the main tasks of a public adjuster is to determine whether or not mold has started growing, and how to either stop the mold growing process or prevent it from starting.
Document all the damage.
Depending on the amount of home damage, you may want to submit an insurance claim.  Whether or not you submit an insurance claim, you should photograph all the affected areas.  Make sure to take wide overall photos as well as close up photos.  Take photos at different angles as well.    If there are water lines, use a tape measure to show how high the water has risen.
When should you call a Public Adjuster?
It's our job as a public adjuster in Palm Beach to determine what led to the broken pipe.  Sometimes it's just a matter of a joint failing or a broken fitting.  Sometimes it's something more.  Is some cases your home or property may need a complete repiping.  Putting in an insurance claim for a repiping could be tricky.  Many insurance companies don't want to cover this type of repair work.  As a Public Insurance Adjuster, we work for the homeowner and not the insurance company. Our only motivation is to make sure you receive an insurance settlement that covers the cost of the entire house or property repair.  This includes the removal of the water and remaining moisture, as well as handling any possible mold issues.  During our inspection we shoot pictures and video clips. When a homeowner in Palm Beach County needs help, they call a Public Adjuster.
In addition to servicing Palm Beach County we also cover Broward County as well.  If your home has suffered home damage and you are located in Fort Lauderdale, Hollywood, Parkland, Pompano Beach, Deerfield Beach, West Palm Beach, Jupiter, Lake Worth, Palm Beach Gardens, Boynton Beach, Delray Beach, Boca Raton, Coral Springs, or Plantation call us at (561) 789-4369.
Check out these videos below. This homeowner had water from a broken pipe leaking through the ceiling causing significant home damage.  Not knowing where to turn they hired us for Palm Beach County Public Adjuster insurance help.