Important and helpful information from South Florida's best Public Insurance Adjuster
If you have home damage and need a public adjuster in Miami, or a public adjuster in Palm Beach County, Martin County or Broward County call us at (561) 789-4369 
The article below is part of Fox Public Adjuster's mission to help, educate and prepare Florida residents for the unexpected.  When home damage happens, having an experienced and reliable public insurance adjuster on your side is your best hope for an insurance settlement that get you and your home back to normal.
We serve all of the following areas including: Port St Lucie, Palm City, Wellington, Fort Lauderdale, Delray Beach, Boca Raton, West Palm Beach, Jupiter, Palm Beach Gardens, Lake Worth, Pompano Beach, Deerfield Beach, Stuart, Lantana Greenacres, Royal Palm Beach and all of Broward, Miami Dade,, Martin and Palm Beach counties.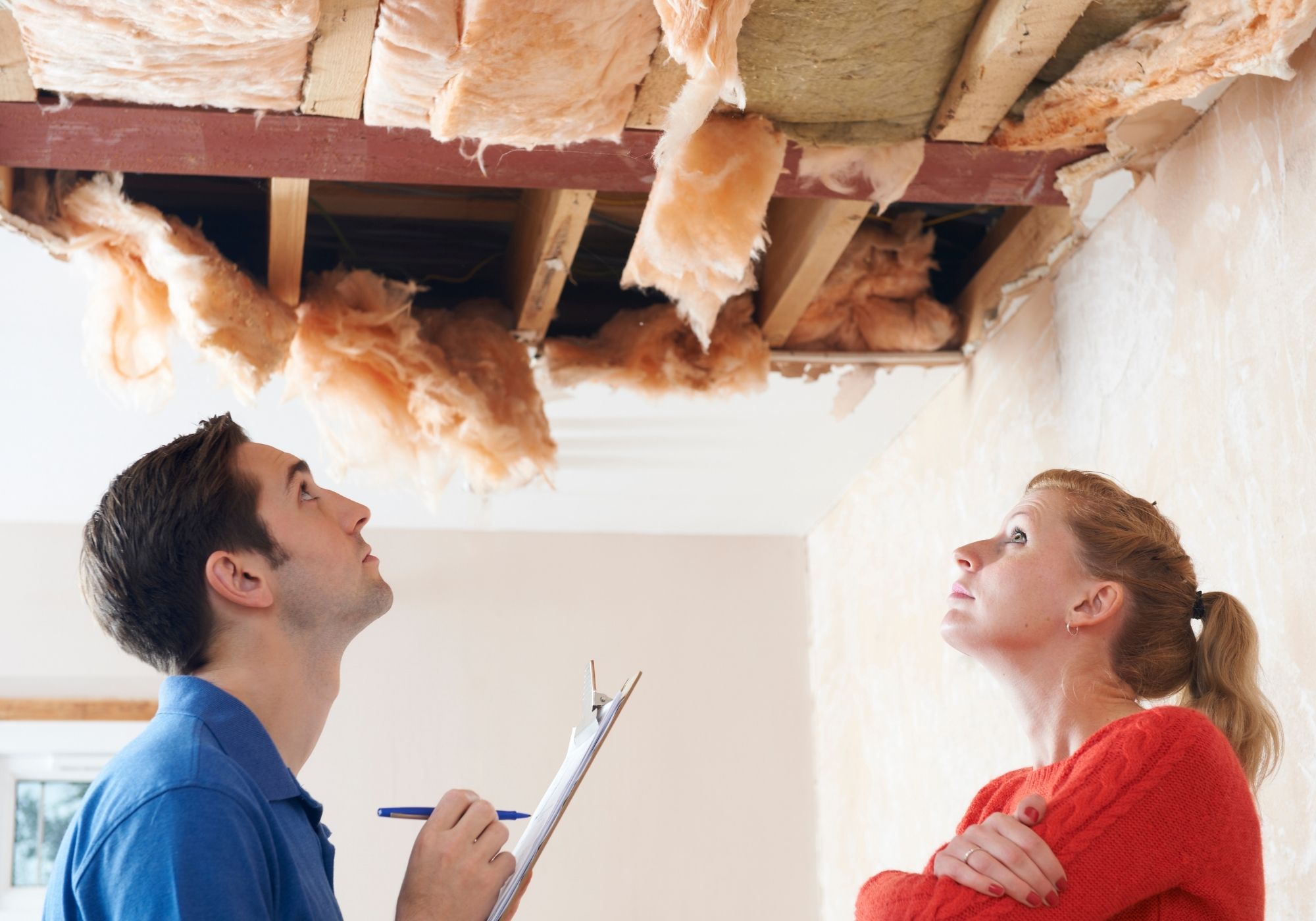 Home damage claims are inherently stressful situations, but proper documentation of your claim can make the difference between receiving a proper settlement, or no settlement.  Working with a South Florida public adjuster  or a public adjuster in Miami, you can tell you first hand how critical it is to provide your insurance company with the proper documents and images when submitting a home damage insurance claim.
What makes us the authority?  For starters we have been providing South Florida with insurance help for well over 25 years.  We also serve most of South Florida.  If you are looking for a public adjuster in Miami Dade, or a public adjuster in Palm Beach County, Broward County or Martin County one call to us will provide you with the insight and piece of mind that only a professional at our level can.  In addition we also have vast experience working at a full service building contractor.  Currently we are involved in several home construction projects as well as construction of our own properties.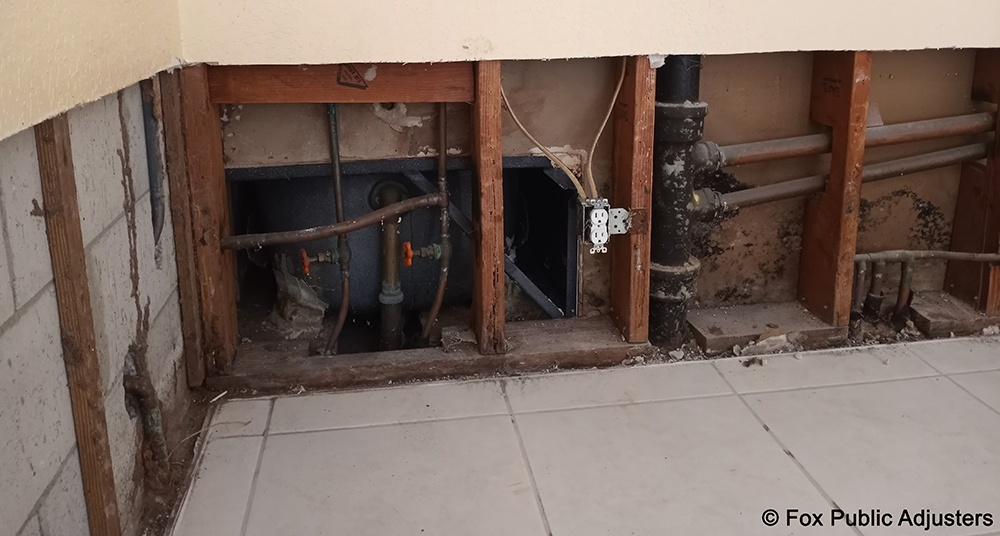 Recently a client looking for a public adjuster in Miami contacted us to inspect new home damage that had resulted from a plumbing problem.  This plumbing problem flooded the entire bottom of a brand new home.  Our job as to inspect and provide the best possible solutions to solve the problem as well as handle the insurance issues.  You can read about it here:  Flood damage in a new Miami property
On the flip side of the public adjuster insurance business, lies the insurance agent and the company insurance adjuster.  I say "Flip Side" because our goals are opposite.  What I mean by this is the simple fact that ourselves, (Fox Public Adjusters) or any "The public adjuster" and the "Company insurance adjuster have different business motivations, On the surface, home repair appears to be the name of the game.  However, when you look deeper, you will come to realize that, there are two distinct differences.  These differences are in conflict with each other.  For example a public adjuster is loyal to the homeowner and works for the homeowner.  With that said, It might appear that a company insurance adjuster works for the homeowner, the fact is, that isn't the case.  A company insurance adjuster gets paid as an employee of the insurance company.    For the company insurance adjuster, the smaller the insurance settlement, the better it is for the company's bottom line.  For a public adjuster, the higher the settlement the better it is for the homeowner and yes, the better for the public adjuster.  So you may be wondering, how does this play out?  In many cases, the bottom line for the company insurance adjuster is to minimize the out bound cash flow by not submitting larger claims.   This is done using several different methods.  These include, overlooking certain damages,  not being too thorough when inspecting a property, minimizing the cost needed for proper repairs, denying claims, not considering future damage that may result from the current damage and plenty of other methods.
Knowing more about home construction, the science behind water damage, fire damage and mold growth make for a better insurance adjuster. 
For the public adjuster, this knowledge helps homeowners receive a higher payout. For the company insurance adjuster, it could be much more profitable not to be too savy when it comes to understanding home construction or the science behind mold, water damage, and other types of home damages.   This is one of the key reasons why a South Florida homeowner should hire a public adjuster at the very first sign of damage.  In essence, the more a public adjuster knows about home construction, mold, water damage, fire damage and the insurance business the better.  This makes public adjusters more effective, and much more savy when it come to filing a home damage claim.
One huge aspect of filing a damage claim is the documentation of the home damage that has occurred.  If you have home damage, it's our hope that this article will help you file to most effective claim possible.
Here's our expert advice…
Be thorough!
The more documentation you have the better here. And that's not just the pictures we'll talk about later, that's also your calls to the insurers… that's also a record of multiple estimates for the damage… that's also receipts and other forms of proof. Demonstrating your diligence here goes a long way to getting you the recompense that's rightfully yours.
"Stop the bleeding!"
Even before you file the claim, do what you can to stop the damage from getting any worse. Cover any holes in the roof, board any damaged windows. This is your obligation and any failure can result in a denied or reduced claim. When we receive a call, the first thing we do is document the damage, then work to prevent further damage from happening.  You don't want the insurance company to say you were negligent because you allowed a bad situation to get worse.
Then start your documentation from first contact
Track every conversation with your insurers, right from the outset.
Note everything damaged (and be comprehensive), every action taken, every appointment with adjusters, contractors, and anything else that may be relevant. Every receipt, every quote.
I think you get the picture, but we can't stress it enough- being methodical and diligent protects your back and can only ever be good for your claim.
One idea is to use video to capture both the damage, and possibly record certain conversations.  Keep in mind, in some states including the state of Florida you must let all parties know the conversation is being recorded.
Take pictures. Lots of them.
Again. Being methodical here is the order of the day- it'll make it so much easier to help attribute what is being shown and provide a clear image, in context.
Start with the front elevation- take a photo of the whole front, then (moving left to right) pictures of any screens, shutters, the front spout, any light fixtures, the door, the guttering. First shots from a few feet back, then close-ups on any damage. Be vigilant for any dents, cracks, scratches.
When you move inside, if the area is too large to fit in one frame, break it up into segments, ensuring the borders all have a generous over-lap.
In the bedroom, shoot the closet doors, then inside the closet, ending with a shot of the door as you move out and leave the room.
Use natural lighting as best you can. Take shots from all angles, keeping a log of the damage as you go along (including the date, time, the extent of the damage, where it was found).
Responding to calls for a public adjuster in Miami, Fort Lauderdale, Boca Raton, Palm Beach County, Palm Beach Gardens, and Martin County we find that taking pictures and video is one of our best ways to prove our clients case.  Having a visual reference often removes any doubt as to the extent of the damage.
In the case of roof damage, images and video captured from a drone may be very helpful.  We don't recommend climbing on a roof yourself to take pictures.  Let a pro handle that.
Don't discard anything, no matter how badly damaged
Even after you have photographed and logged your damaged goods, do not throw them out- store them some place safe: a garage, shed, or even hire a storage facility (there's not too expensive). You'll need all this as further proof for the insurance companies' inspection. You don't want any gaps, any doubts, or any reason for them to downgrade your settlement
When you take inventory. Include descriptions of the items, the extent of the damage, the brand, any model number, serial numbers, warranties etc,  Receipts are always useful, if you still have them, and even photos of the items before the damage. Anything that layers on that proof for you and takes away any room for manoeuvre for the insurance company.
Remember sometimes you can account for lost rent or any additional living expenses
If the damage is bad enough to force you into alternative accommodation keep a record of any expenses you accrued, as you will be entitled to a loss of use on your claim.
Hotel bills. Food receipts. Email or text conversations that confirm the arrangements you had to make.
If you are the landlord and a tenant was forced to vacate the property when the damage happened, the same goes for any costs you bore relocating them,
Often you can recover these from your insurer, but it's a lot trickier without proof.
Get estimates
Get quotes from two or three different contractors. Even if you end up doing the repairs yourself, these estimates can be used to help determine your compensation for it. Most insurance companies will still send out their own company adjuster, but if you have several impartial estimates, you protect yourself from getting low-balled by an estimate from a guy with a vested interest to protect their bottom line.  One of our articles talks about insurance company's "Managed Repair" clauses.  It's extremely important to know if your coverage has this language included in the paperwork.  One of the most important reasons to hire a South Florida public adjuster first has to do with your insurance contract.  If you don't have a clear understanding as to what is included and what is not included, then get help.  Of course we at Fox Public Insurance adjusters would like to provide that independent help, however you should not go this alone.
Include receipts
We touched on this above but it's certainly worth reiterating- original receipts, documenting when you bought the item and how much you paid go a long way to speeding up the claim. In danger of sounding like a broken record here, a bit of effort and diligence here will pay off in helping expedite your claim.
It's good practice, both in the event of a claim or even just in general, to keep these someplace safe- a safe at home, or even a safe deposit box at a bank.
Keep home inventories
This is another one that's worth doing, and it should be done before disaster strikes. It's the best way to prepare for a worst-case scenarios, as well as other less urgent home problems.
When you take out insurance, make a home inventory, and then anytime after when you make a substantial purchase, update it.
A written list is fine; a video recording is even better.
Move from room to room, recording all your appliances, your furniture, then even the things outside the house itself (toys, lawn-mowers etc that may be stored in other structures on the property).
The process of documenting your homes content and home damage for insurance reasons is one that should be taken seriously.  For more on the subject check out this article in US news. Documenting for insurance
If you are searching for a public adjuster in Miami, Dade County, Palm Beach County, Broward County, Martin County, or if you just need some insurance advise we are here to help.  The fact that we have been serving the South Florida area for over 25 years is your assurance that we can offer the best advise and worth your time solutions.  You can reach us at (561) is 789-4369
If you are in the unfortunate situation of having to make a claim on your home insurance, we hope these tips have helped make things that little bit easier for you. In this situation, every little helps!