If you are looking for the best public adjuster in Broward County, or South Florida for that matter call us at (561) 789-4369  Read more to learn why Fox Public Adjusters is your best choice for home or business property owners suffering from damage.
5 Reasons why you should hire a public adjuster. 
When an unexpected home or property disaster strikes, having the best Broward County public adjuster working for you should be your top priority.  At Fox Public Adjusters our goal is to get our home and property owners the best possible settlement.  If you are looking for a Palm Beach, Martin County or Broward County public adjuster than Fox Public Adjusters should be your first call. 
As we can see from the recent unexpected weather patterns in the country and the unfortunate results, your life can change in an instant.  In the past year the country have had several extreme weather related disasters.  The extreme cold that hit the northern United States in February, the series of storms that have hit South Florida this past hurricane season, and in June through September, California is almost always hit with storms that rain fire in all directions.  In addition to the horrific loss of life, there are, and will be billions of dollars in insurance claims. Only the fortunate will be able to collect quickly, if at all.  
If you are a homeowner in Broward County, or any part of South Florida, you may experience different types of homeowner disasters. Some may start subtly and quietly, such as a slow leak from a pipe behind the bathroom wall.  Other home disasters, such as the hot water heater bursting in the basement, may happen quickly causing the homeowner to take fast action.  There will also be those caused by hurricanes and other natural disasters.  Although you may never have heard of a "Public Adjuster," certain circumstances may warrant hiring one.  In South Florida there are many public adjusters to choose from, however only one is your best choice.  Based in Boynton Beach, we handle home insurance claims in all of South Florida, including all of these following cities.  
Boca Raton, Palm Beach Gardens, Delray Beach, Fort Lauderdale, Wellington, Jupiter, Parkland, Lake Worth, Deerfield Beach, Port Saint Lucie, Stuart, Pompano Beach.  If you are experiencing a denied home insurance claim or feel that your settlement has been underpaid call us at (561) 789-4369
What happens when the insurance adjuster falls short, or doesn't agree with the homeowner?
When a homeowner experiences damage to their home or property, it's usually the insurance agent who receives the first phone call.  Once the insurance agent is aware of the damage, he or she will send over an insurance adjuster to inspect the damage and determine the amount of settlement money the home or property owner will receive.  The idea is that the settlement money will cover, or more than cover the cost of repairs.  However, this is not always the case.  Sometimes the insurance company adjuster and the homeowner don't agree on the assessment.   From time to time this is bound to happen.  Actually, it designed to happen because the insurance adjuster works for the insurance company.  When it comes to paying settlements less is better for the bottom line.  However, in the eyes of the homeowner, the settlement needs to cover the costs of repairs.   Sometimes it's not a matter of "enough" money.  In many cases the insurance company can simply deny the claim altogether.  When this happens, there is an easy solution.  Call Fox Public Adjusters.
There are many reasons why you should hire a public adjuster.  Actually, hiring a public adjuster before you submit a home insurance claim is the smartest move a home or property owner could make.  Below are a few reasons why.
Fox Public Adjusters in South Florida are Licensed and Regulated.
Getting a public adjuster license is not easy.  Before anyone can become a public adjuster they must adhere to many strict rules and regulations.  Florida laws regulate how to obtain a Resident Public Adjuster License. You must be licensed in Florida as an all-lines adjuster and have apprenticed as well as posting a $50,000 surety bond a.  In addition anyone who wants to become a pubic adjuster must be fingerprinted and is required to take an examination.  Not only must Public Adjusters be licensed, the fees they charge are also regulated by the state of Florida and have different caps, depending on the circumstances.   In addition to being a licensed public adjuster, we also have obtained our mold inspector license, have worked as an insurance agent and have built a successful home building contractor business as well.    When you hire Fox public adjusters, you are not simply getting an ordinary public adjuster; you are also getting years of experience in construction and insurance expertise.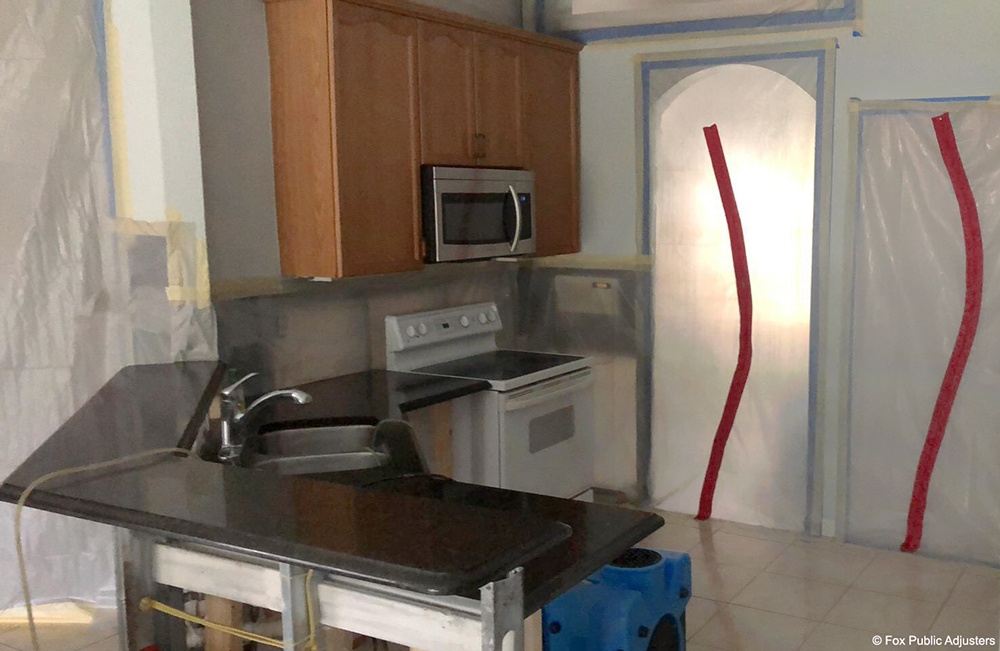 The Public Adjuster Works for You
Many people use real estate agents to buy or sell their homes.  When it comes to homes, for may people their home is their largest asset. In the process of purchasing a home, buyers often tour dozens of houses and spend a lot of time working together with an agent to track down the ideal home.  When purchasing or selling a home the person who hired the real estate agent knows that it's in the best interest of the agent to either, get the best price, or sell for the highest price depending on whether they represent the buyer or seller.   However, this is not the case when a homeowner is working with a company insurance adjuster. Because a company insurance adjuster works for the insurance company, the profitability of the insurance company becomes a factor when handling damage claims.
Just because you may personally know your insurance agent at Allstate or Geico and you get a Holiday card or a calendar every year, doesn't mean your best interest is in mind if you submit a claim.  Although you may be convinced your agent works for you, the agent is an agent for the large insurance company – not for you. Therefore, that agent only works on behalf of that large company. This means that if you have a claim, that same agent may not be serving your best interests, actually when a inspector arrives to assess your damage claim it's usually not your friendly insurance agent who sold you the policy.  Come to think about it, when was the last time you actually saw your insurance agent?  However, when you hire Fox public adjusters in Broward County, Palm Beach County or Martin County, the insurance adjuster who visits your home works for you and not a big company.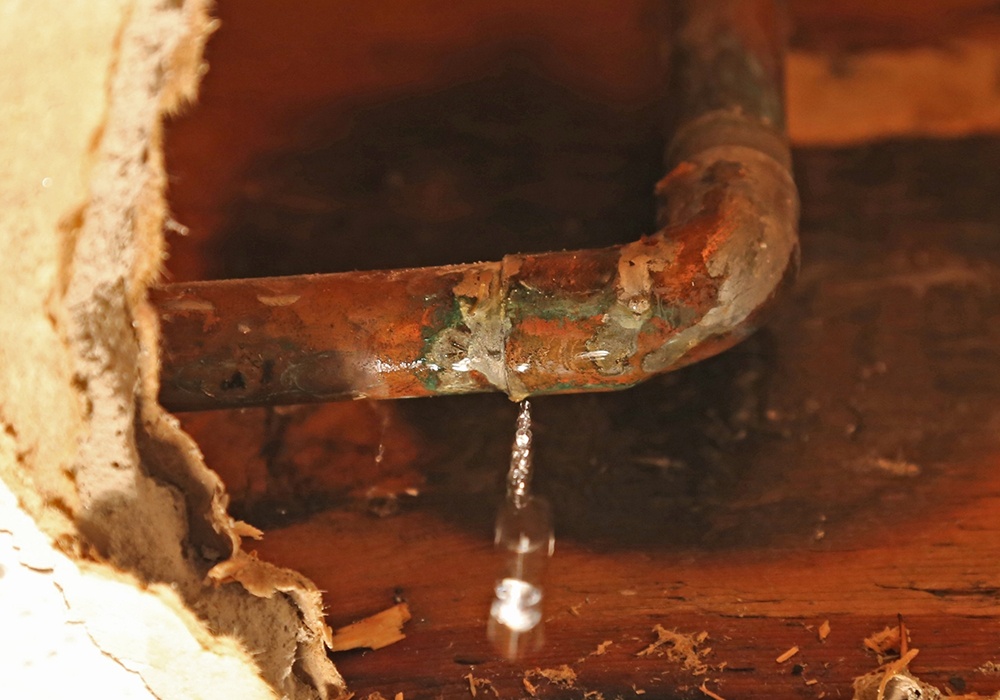 Call Fox Public Adjusters the Moment the a flood or leak begins.
When there is a flood of any kind in your house, there is not a minute to waste. It must be contained quickly to avoid more damage and the growth of black mold. A Martin County, Pam Beach County or Broward County public adjuster can come quickly and evaluate what needs to be done as well as help you to submit your insurance company claim with all the information needed. In the time after a flood or other home damage your claim needs to be processed correctly. In some cases your claim may need to be filed with the National Flood Insurance Program (NFIP). You may have already moved out of your house to a hotel or in with relatives with your family and run out to replace some of your lost belongings such as clothing or medicine. Do you really think you will have the time to sort through policies hundreds of pages long to figure out all these answers?
You will be overwhelmed by the number of decisions you need to make.
When your insurer determines that work can be done under your claim, it will offer you a list of certain contractors to use. Although they may be competent, they may not be up to your standards of excellence. One reason the insurer may have chosen that contractor is due to lower prices. Maybe that contractor won't use the highest quality materials that you would choose. Or maybe that contractor won't rip out the baseboards in your basement even though they were saturated and have signs of mold. Or maybe your insurer just decided to always exclude certain types of work. You need someone helping you to get the best work done and to find other contractors to help with your restoration as well as advising what needs to be done.
The public adjuster can help monitor your claim.
Often in a disaster, when something serious happens to your home, chances are something also happened to effect many other homes.  For example when a hurricane hits South Florida many homes are damaged not just yours.  With a set number of insurance company adjusters, how will those adjusters ever process all those claims in a timely manner?  Also, how much attention to detail will these overwhelmed adjusters provide?  With a shortage of insurance adjusters, chances are you will be unable to use your home for longer and longer periods as you sit and wait.  In the event of a disaster your public adjuster can work quickly and also help to monitor your claim as it moves through the process.
In a story published by PBS's show Frontline investigates, insurance companies received money from the government to help with disaster relief.  They then cut back on insurance payouts.  For example homes that were beyond repair were repaired cheaply.  Since these insurance companies took the governments money, there were then directed to "Tighten Up" on payouts.  This resulted in insurance companies not paying for some types of damages, which previously paid for. In other cases homeowners were asked to re-submit the same claim over and over.  As you could guess, at a certain point, the homeowner was happy for a settlement, even if it was less than expected.  You can watch the story here: Insurance companies take government money, and underpay home damage claims
There are many benefits to hiring Fox Public Adjusters.   In many cases we have re-opened underpaid claims or file additional claims as more damage is discovered, once the contractor begins to do repair work.  There also could be short deadlines to get your claims filed.  Many homeowners who are in a very emotional mental state, which will often find it difficult to be effective when, dealing with their insurance company.   If your home has suffered home damage, and you need to file an insurance damage claim call us at (561) 789-4379 and give yourself piece of mind that your claim is being handles correctly and in a timely manor.