There are many reasons why you should hire a public adjuster rather than simply letting your insurance agent handle your insurance claim.  
We recently inspected a home in Martin County and found a wide range of home damage.  For us at Fox Public Adjusters, handling home damage insurance claims is what we do best.  We don't work for an insurance agency that dictates the amount of your settlement   We work with the homeowner to determine what it's going to cost to get everything back to normal.  This includes, hidden damages that many employee insurance adjusters miss.  Here is an example, a leak from a damaged roof often causes subtle and hidden mold growth.  In a dark humid place such as a homes attic, mold will grow quickly.  Actually mold can grow in as little as 24 to 48 hours.  If your house is damaged and you need a place to live while your home is being re-built or repaired, we will include living costs in your settlement.  While many insurance policies include cost of additional living expense, it's important to know what is and is not included.  We are not going to ask you to live in a tent in the backyard while your home is being repaired.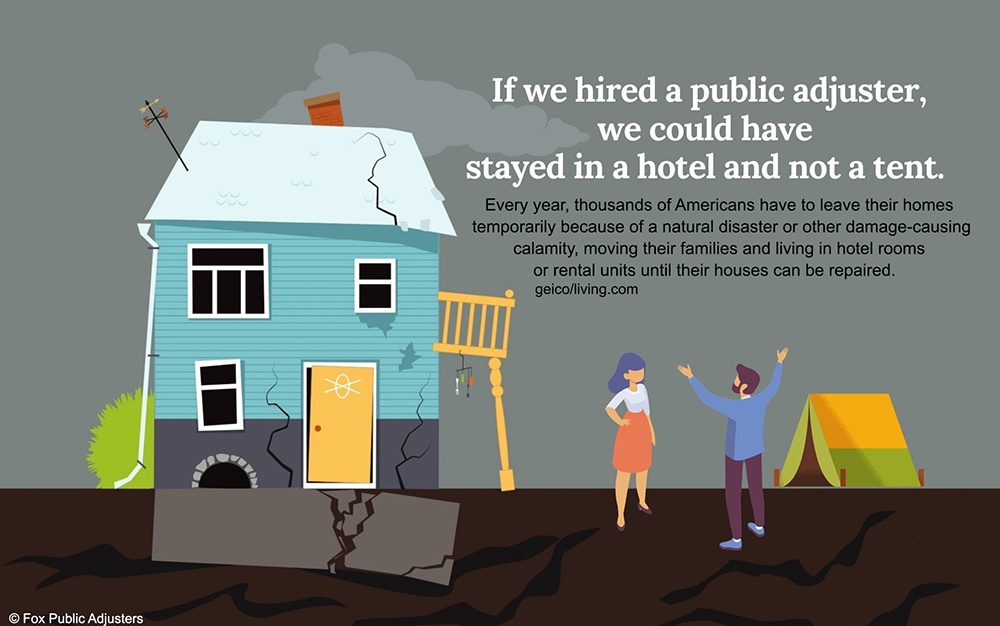 If you live in Martin County, chances are you have had to deal with some tough weather situations.  Over the past few years' residents of Martin County have faced some serious weather related patterns.   Most recently Martin County was faced with tropical storm Iasias, before that, South Florida and Martin County was dealt a blow from hurricane Michael.  When it comes to home damage it's doesn't take a major hurricane to damage a home.  A heavy rainstorm or high wind could also cause serious home damage.  In addition a lightning strike or heavy winds could cause home damage.   Aside from weather related home damage, homes and business properties and suffer other types of damage.  Broken pipes, fires, appliance breakdowns even vandalism are all home damage claims we have had to address in the past.  When home or property damage happens making the best insurance claim decision is of the utmost importance.
Why should you call a Martin County public adjuster at the first sign of home or property damage?
When home or property damage occurs making the right decision could mean the difference between a significant settlement or a denial.   For many Martin County homeowners the choice is an easy one.  Just look at the facts.  When an insurance company adjuster conducts a home or property inspection, the inspector is working for the insurance company.   It's common knowledge that insurance companies are in business to turn a profit.  When an investor buys stock in an insurance company they expect the make money.  This payout could come in the form of a dividend or simply the stock price going up.  Just read this article that talks about the huge profits insurance companies make.   When an insurance company takes in more money in premiums than it pays out in settlements the company makes money.  With this understanding it only makes sense that an insurance company is going to try it's best to pay out the minimum amount for each claim filed.  When an insurance adjuster, ignores hidden home damage, or fails to find all the damage, the settlement with the homeowner is reduced.  This saves the insurance company money.  
Why is a public adjuster a better choice?
If you live in Martin County, there are plenty of reasons why it's smarter to hire a Martin County public adjuster than to simply let your insurance company adjuster handle your claim.  First, as I mentioned before, it only makes sense that many an insurance companies are going to try to limit the size of the settlement.  This can be done in May ways.  First, the insurance company could deny the claim.  This could be done in a formal manor, or it could be done as a verbal denial.  In a verbal denial, the agent will simply tell the property owner, it's not worth filing a claim because the settlement will be much less than the deductible.   In many cases an insurance company with drag out the settlement process.  Since the homeowner is not experienced in the claims process they will find the entire process aggravating and out of frustration they will accept an underpaid settlement.   In other cases an insurance company adjuster will simply miss hidden damage.  For example, a damaged roof that leaks, may need roof repair.  The insurance company will refer a preferred roof repair company and ignore the mold growth hidden within the walls and attic.  Another way an insurance adjuster can save the company money is by referring a preferred home damage repair company.  Often these companies have negotiated a set price for repairs.  This means if the cost of a complete repair is more than the negotiated amount the service provider will need to ask the insurance company before completing further repairs.
When a disaster strikes Martin County or any other part of South Florida, many insurance companies will bring in out of state company adjusters.
When a series of storms or hurricanes hit South Florida what is left behind is a path of damaged homes.  This results in over worked and time pressed insurance adjusters.  To help save time insurance companies will often bring in other out of state company adjusters.  On the surface this may sound like a good solution, however it's not.  Prices for services vary from state to state; a plumber in New Jersey won't charge the same amount as a plumber in South Florida.  In addition each town has separate requirements when it comes to home repair.   When a home or property owner in Martin County, for example hires a Martin County Public Adjuster, they can rest assured that the person doing the inspection knows the local requirements.  Read line 8 about insurance companies bring in out of state help. Out of state inspectors help with overload.
Insurance adjuster VS public adjuster?  Know the facts before deciding.
When a homeowner is faced with damage to their home or property the process usually starts with the insurance company sending out their insurance adjuster.  Then the adjuster will look over the damage and decide how much you will receive for cover the repair costs.   This amount is based on the amount of damage perceived by the inspector.  In addition the insurance adjuster realizes that the insurance company is in business, and like any other business, profits are the name of the game.   By sending out a company insurance adjuster, the company has more control over the amount of the settlement.  Today, insurance companies make more than ever.  Just look at these statics. How much do insurance companies make?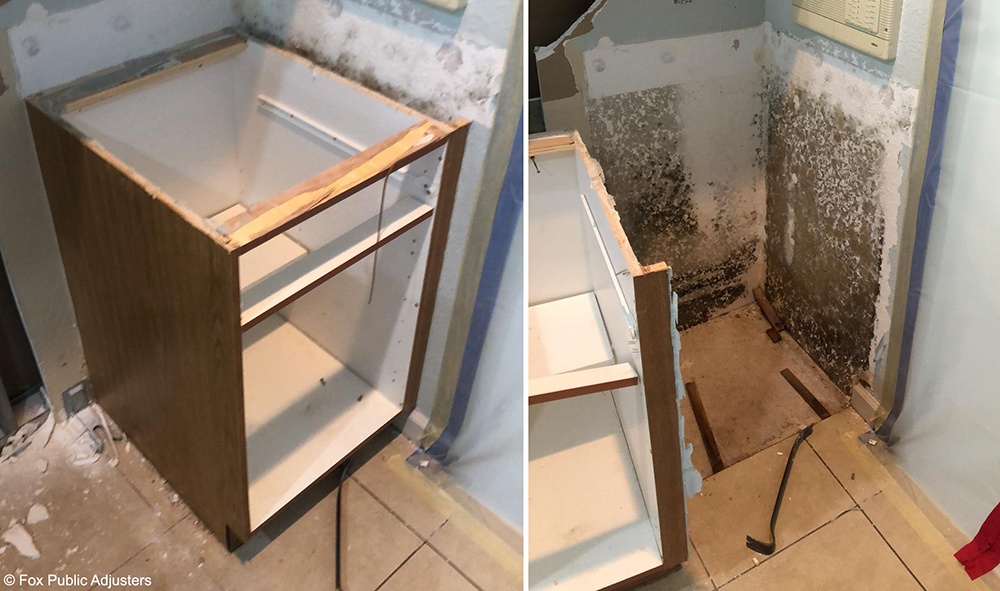 Beware when your home insurance agent offers a managed repair program.
When a homeowner is offers a managed repair program they are asking the homeowner to allow the insurance company to contract the preferred repair company of their choice.  For the insurance company this is a great way for them to manage their cost and control expenses.  On the surface, this is usually sold as a great benefit to the homeowner.  By telling the home or property owner that the insurance company will over see the repair the homeowner may feel that the job will be done correctly.  However, this is not always the case.  We have inspected many homes, and seen plenty neglected repairs.  As a public adjuster we have had to re-open many insurance claims after the insurance companies preferred repair company finished their work.  Problems such as missed mold growth, poor construction work & use of lower grade finishes have forced us to re-open claims.  Some insurance companies offer a discount on the insurance rate if the homeowner agrees to include themselves in a manages repair program.  While a discount on your home insurance rate may seem worth while, it could backfire once your home suffers home damage. 
Hiring a public adjuster is like having your very own insurance adjuster who only works for you!
 Imagine your very own insurance adjuster working on your behalf.  Just consider the amount of time saved, the amount of stress relieved, and the fact that your adjuster knows the insurance business, construction costs, and how to navigate the complex minefield of insurance claims.    In addition, the company he or she works for pays the company adjuster.  Taking care of the homeowner rewards a public adjuster such as Fox Public Adjuster.   On the average an insurance claim, which is handled by a public adjuster, will result in a settlement that is over 600% higher.  When a homeowner decides not to hire a public adjuster, the settlement amount could be lowered dramatically.
A little trick insurance companies do to same on home damage settlement costs.
UPDATED ON 4-19-2021 – Recently insurance companies came up with a new way reducing their home damage settlements.  This one is very clever.  As insurance companies they have working relationships with various contractors.  these contractors include roofers, mold and water damage clean up companies, plumbers and so on.  If you are a service contractor and would like to bring in additional business then connecting with a property damage insurance company is a great connection.  For every Martin County home that suffers from damage, there is going to be a service provider who is going to get the repair job.  This relation opens up a great opportunity for an insurance company to save money on settlements.  The relationship between the service provider and insurance company is a common, you scratch my back and I'll scratch yours relationship.
Basically, the insurance company's preferred service provider agrees to charge less, or the insurance company places a cap on the amount the insurance provider can charge for a service.  Take the case of a Martin County home with roof damage.  When the homeowner decides to hire an insurance company the insurance company offers a discount if they agree to work with the insurance company's preferred service provider.  This sounds great to the homeowner because the homeowner receives a discount on the premium, and the homeowner also gets told that the company service providers have been vetted by the insurance company.  In a sense the insurance company's client has been sold this arrangement.  This would normally be fine, except for the fact that now the choice of service providers has been removed.  As a public adjuster in Martin County, we know that some service providers do a better job than others.  Doesn't it make sense that the better service providers would not need to get fed jobs from the insurance company?  Over our years inspecting homes that have suffered damage from storms, hurricanes, floors and so on, we have found many situations in which the insurance company preferred service providers have done less than a stellar job.   The bottom line here, don't agree to only use an insurance company's preferred service provider.   However, if you find yourself with a denied claim, or if you are being forced to use an insurance company's service provider, call a Martin County public adjuster, actually call us at (561) 789-4369.  By the way, we also serve all of South Florida including Broward County and Palm Beach County.
About Fox Public Adjusters.  
At Fox public insurance adjusters, we have been in the home damage and repair business since 1993.  This means there isn't anything we have not seen, it also means that we know how to submit an insurance claim that will result in the best settlement for the homeowner.  As a contractor, and a former insurance agent, we are aware of all the games insurance companies play reduce their costs. When you are looking for a Martin County Public Adjuster experience is paramount, being represented by your own experienced insurance adjuster is the smartest move you could make.  When a homeowner decides not to hire a public adjuster, the settlement amount could be lowered dramatically.
In addition to serving all of Martin County Florida, we also serve all of Palm Beach county and Broward County as well.  If you are facing home damage and need help in Boca Raton, West Palm Beach, Jupiter, Palm Beach Gardens, Lake Worth, Boynton Beach, Pompano Beach, Delray Beach, Fort Lauderdale, Deerfield Beach, Parkland, Stuart or Port St. Lucie call us at (561) 244-3259