Case study – When everything goes wrong and your South Florida water damage claim is denied, Fox Public Adjusters is here to help.
Learning that your South Florida water damage claim was denied is not something any homeowner wants to experience.  When this happens you have several options.  Write an appeal and try to fight with your insurance agency, or call a public insurance adjuster.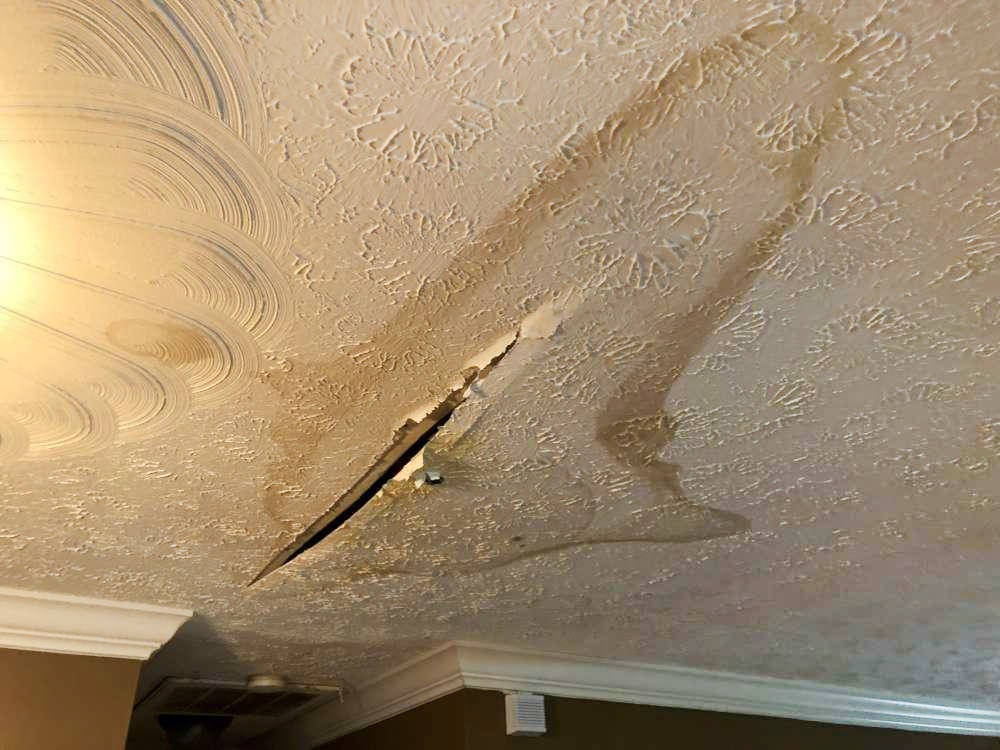 Based in Palm Beach County Fox Public Adjusters is your number one choice for homeowners facing home water damage.
For many South Florida homeowners the COVID pandemic crisis had caused stress, hardship and plenty of worry.  Add to that, South Florida home ownership creates another set of issues that sometimes must be addressed.  While South Florida and Palm Beach County is a fantastic place to live, with it's wonderful beaches, parks and dining options, the past two years have given some homeowners a real challenge.  The COVID pandemic has changed the lives of so many residents.  Forced to spent more than enough time living in their homes, unable to dine out, go shopping without a mask, and worrying about their loved ones.  This pandemic has not been fun for anyone.    In addition, for homeowners, their home has taken on a new meaning.  Homes have now become the only place where movies are watched, restaurant cuisine is delivered, and some have become home barbershops.
Considering the fact that this COVID pandemic has been going on for over two years, many homeowners have also had to face various types home damage while facing the pandemic.  Situations such as broken plumbing, storms, hurricanes and other unwanted and unexpected mishaps have taken place, all while dealing with one of the worst periods in history.  Having to wear a mask in your own home while work men come and go, only adds to the unwanted stress.
Given the situation it only stands to reason that home damage is the last thing a homeowner would like to face.  As a South Florida, community leader and an expert on South Florida water damage, Todd and Michelle Jackson are here to help make homeowners suffering with home damage breathe easier.  Their company Fox Public Adjusters has helped thousands of homeowners maneuver the complex world of home damage insurance.   Most of the calls they receive are from people who have has their South Florida water damage claim denied.
The review below is from one such homeowner.  In her case, she was dealing with a COVID nightmare and unable to get her home's roof repaired.  After calling Fox Public Adjusters her home damage situation changed.  Todd was able to get her a worthy settlement in a timely manor.  Now her previously damaged roof has been repaired, to put it in her own words, "My house looks brand new!"
If your South Florida water damage claim was denied, or if you have water damage and don't know who to call, reach out to Fox Public Adjusters at (561) 789-4369.  Todd and Michelle have been in the business of helping homeowners for over 20 years.  Based in Palm Beach County, Fox Public Adjusters serves all of South Florida including, Boynton Beach, West Palm Beach, Jupiter, Palm Beach Gardens, Lake Worth, Boca Raton, Pompano Beach, Fort Lauderdale, Deerfield Beach, Wellington, Greenacres, Port St. Lucie and many other locations in Florida.
Don't simply assume that your home insurance company will offer you the settlement you deserve. 
Most people, who find home water damage, think my insurance company will make this situation go away, and restore my home back to normal.  However, this is not always the case, The COVID pandemic has affected almost all types of businesses, and home insurance is no exception.
The COVID Pandemic has had a negative effect on everything, even home insurance companies. 
The insurance industry has suffered some serious financial blows as a result of the pandemic, due to the decline of the job market, some homeowners canceled their policy with their insurance company, and others have neglected to maintain their homes properly causing large claims to be filed.   You can read more about how the COVID Pandemic affected insurance costs here.     This article talks insurance agents that have struggled with customer acquisition during the pandemic.   Independent insurance agents struggled with customer acquisition during the pandemic 
Due to the pandemic, many homeowners had to make changes, including working at home.  Some insurance companies also made changes, including changes to insurance policies and what is covered.
One factor homeowners in South Florida and Palm Beach County should check out is "How does working from home affect insurance rates?   Or if COVID forced you to work from home, Will my office equipment be covered in a home damage claim?
All of this has affected home insurance company's bottom line.  The COVID Pandemic has forced many businesses, homeowners, and insurance companies to save every dollar possible.  The result is that more homeowners have had their South Florida water damage claim denied.   Now some insurance companies are looking to make up for lost revenue.   In another article on this website, we talk about how some Florida insurance companies have dropped homeowners policies just ahead of the approaching hurricane season. This left some residents with no coverage, and facing possible home damage.
Because of this, hiring a Public Adjuster in Palm Beach County is the smartest decision a homeowner can make.  When you hire a public insurance adjuster to handle your damage claim, you change the home damage claim process entirely.   First, a public adjuster works for the homeowner and not for the insurance company.  Making sure every home damage client received a fair settlement is the number one goal of a public adjuster.  It doesn't stop with the settlement, at Fox Public Adjusters we want to make sure the problems that caused you to submit a claim don't come back with the next storm, or related problem.  Since Todd is also a licensed building contractor, he knows what to look for, and how a home should be repaired to prevent future damage.  This is a very different approach from your typical insurance adjuster.  Many company adjusters have the goal of saving their company money; this is done using a wide range of methods.   In the past we have been hired to represent homeowners because claims have been denied, adjusters have not inspected damaged homes for weeks, work performed by the insurance company contract contractor has been bad, settlements have been grossly underpaid, and plenty of other reasons.   In addition some home insurance policies have hidden fine print limitations, these include, limited payouts for water damage, managed repair clauses and so much more.  At Fox Public Adjusters we will review you insurance policy, and alert you to any potential problems.
Hiring a public insurance adjuster to represent you in a home damage claim changes the dynamic of the situation from,  "the adjuster is working for the insurance company" to "the adjuster is working for "you" the homeowner."   Without a public adjuster, it's the insurance company who determines your settlement amount.  With a public adjuster, the public adjuster works with the homeowner and the insurance company to make sure the homeowner receives the best possible settlement.
Think about it, the party that decides your settlement, is the same party who sold you the insurance in the first place.   It's like asking a wolf to guard the hen house, so to speak.
The review we received below was from a homeowner in Port St Lucie, who had faced both a COVID nightmare and home damage.  Having hired a previous company to handle her claim, this homeowner had to face the death of her husband, deal with her home damage, and she eventually received a citation from the city of Port St Lucie for roof damage.   One call to Fox Public Adjusters solved her home damage problems.
If your South Florida water damage claim has been denied or of you feel that your insurance company is treating you unfairly, call us at (561) 789-4369.  There is no charge to have us inspect your home and determine your best course of action.