Due to NOAA's hurricane prediction for 2021 Fox Public Adjusters is expanding and is fully prepared to handle future denied hurricane and storm damage claims.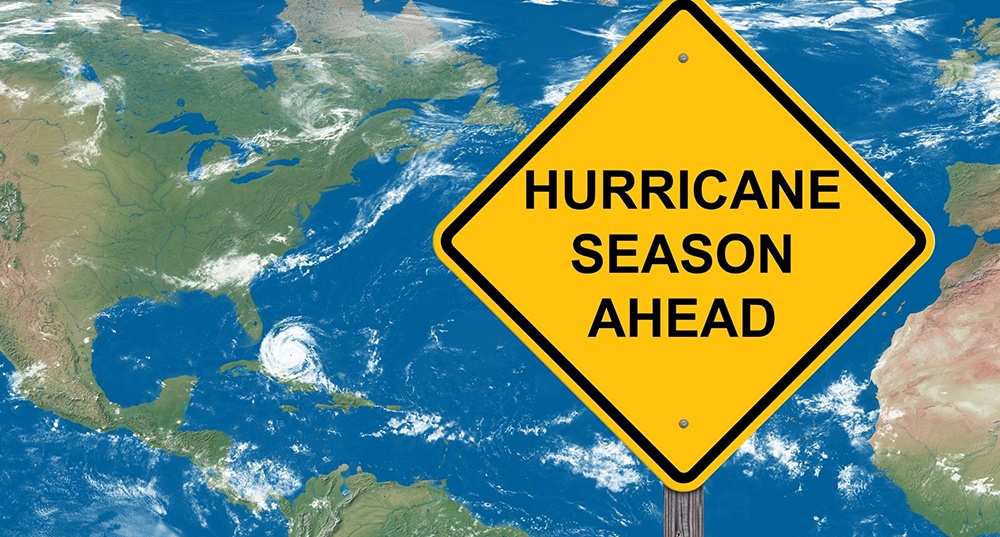 Fox Public Adjusters is South Florida's "Go to" company when insurance companies wrongfully deny or underpay home damage claims.  In In our over twenty years of experience we have handled denied claims in: West Palm Beach, Wellington, Jupiter, Palm Beach Gardens, Lake Worth, Boynton Beach, Delray Beach, Boca Raton, Pompano Beach, Fort Lauderdale, Deerfield Beach Stuart & Port St. Lucie
As we head into the 2021 South Florida hurricane season, the predictions of facing a direct hit from a major hurricane are growing.   According to scientists the 2021 hurricane season will see large increase in activity.  So far over 17 named storms and over 8 hurricanes are expected.  Of the over 8 hurricanes that are expected four are expected to be major storms with extremely high winds.   Will any of these storms hit South Florida?  It's impossible to predict when and where a hurricane will strike.  However, if you look at the odds there is a 75% chance that a hurricane will come within 50 miles of Florida.  The chances of a major hurricane hitting are only slightly lower.  For more information on the upcoming hurricane season click this link: Hurricane season info Factors such as climate change, the increase in South Florida population, aging construction will all play a role in hurricane and storm damage costs.   Along with the anticipated hurricanes and storms home owners will be faced with factors such as insurance claims denied, canceled insurance policies, underpaid claims and over looked home damage.  When a storm or hurricane disaster strikes, Fox Public Adjusters should be your first call, Here's why.
Florida home insurance companies are preparing for the worst, and at Fox Public Adjusters we are too. Insurance claim denied? we could help.
 As hurricane season approaches almost every company involved with storm and hurricane damage is expecting the worst.  In a recent development several Florida insurers have decided to cancel or not renew home insurance policies.  As many residents consider the possibility of facing roof damage, flooding and mold issues as a result of a storm or hurricane, some insurance companies are working to reduce their costs by pulling residents policies and leaving them vulnerable to face the possibility of home damage with no financial protection.  In the past many homeowners had their insurance claim denied, now many of these people will find their policy canceled.  From a business standpoint, this makes sense for the insurance companies; after all, during the winter, fall, and spring months the chances of South Florida homes being damaged are much lower.  Of course, collecting insurance premiums during a time when the chances of residents facing home damage is at a minimum is great for business.  However, once we head into hurricane season,  the situation changes, and the chances homeowners facing storm or hurricane damage increases, canceling insurance policies makes perfect business sense.   Where does this leave the homeowner?  How about stuck, and facing the chance of extreme financial hardship, with little time to find new insurance, or even an affordable new policy.
What actions should homeowners take to prevent their home insurance policy from being canceled? 
Ultimately an insurance company can cancel your policy or your insurance claim can be denied at any time and for any reason.  If they decide to terminate your home policy they may be required to refund some money, or pay the homeowner a fee.  However, receiving a refund, or collecting a small fee doesn't do much to help the now uninsured homeowner.   Not having home damage insurance while heading into hurricane season is a completely unacceptable risk for any homeowner.   The best course of action a homeowner can take is to prevent their policy from being canceled in the first place.
As we head info the 2021 South Florida hurricane season, let's consider some reasons why an insurance company may cancel your policy.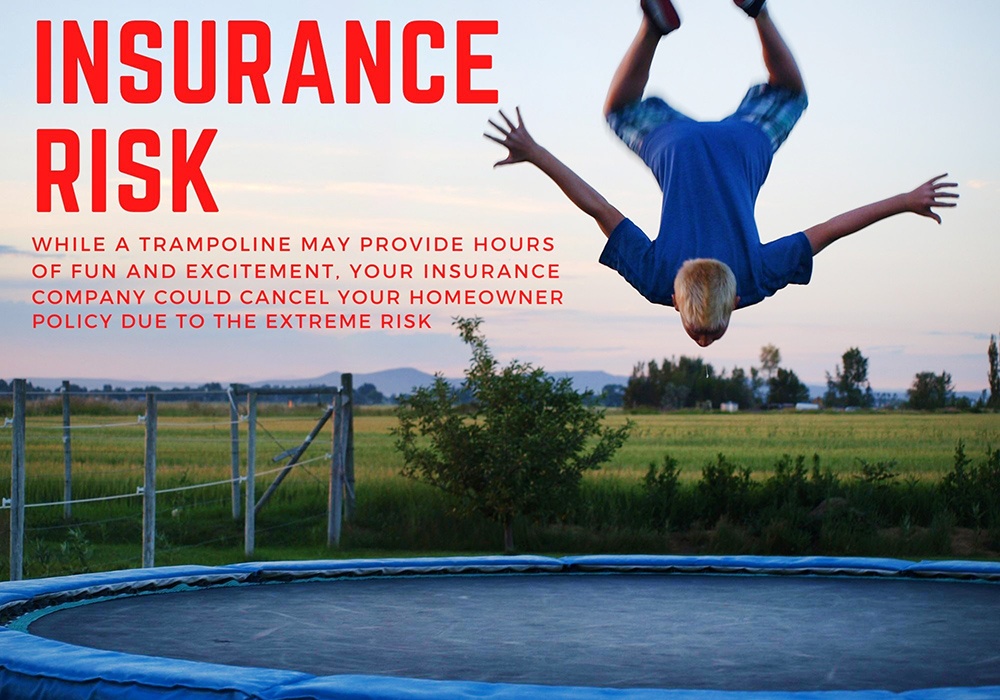 Given the fact that some South Florida insurance companies are now dropping policies as hurricane season approaches it's a good idea to eliminate any reason why they would drop your policy.  By eliminating and reason for a possible dropped policy fewer homeowners will find their insurance claim denied and have the piece of mind that their home financially is protected against any costly unexpected damage.
First, late or missed premium payments to your insurance company sends them a clear signal that you many become an insurance risk.  If your insurance company is sending continuous late or missed payment notices they may decide you are not worth the risk.  On another note, if a homeowner can't make their insurance premium payments on time, could they properly pay to maintain their home so that a storm or hurricane doesn't cause major damage?
Second, if a homeowner files too many claims, or if the claims they file are frivolous the insurance company could cancel their policy.  As a Public Adjuster in South Florida we have received calls from some homeowners who want to file a damage claim that is simply not viable.   One of the biggest hidden benefits of calling Fox Public Adjusters first is the fact that we will tell you if your claim should be filed or not.  If you file a frivolous claim then your insurance company will keep that filing on your insurance record, paid or not paid.  However, if you call us first, we can tell you either, don't file this claim, or Yes, you have a good claim.  Either way, you are not risking cancelation of your policy, unless we tell you, "don't file," and you simply ignore our advice.   Consider a call to Fox Public Adjusters a way of insuring that you don't step over the line of filing a frivolous clam that can get your insurance policy canceled.
Third, if you have items such as a trampoline or a swimming pool with safety violations associated then your home insurance company could terminate your insurance.  When we installed our swimming pool, our insurance agent informed us not to make it deeper than six feet; any deeper is an insurance risk.   The fact that trampolines have a high risk of injury and pools associated with drowning could
Jeopardize your insurance.  My advise, ask you insurance agent before installing any of these items
Fourth, After a storm or hurricane, roof damage is one of the main reasons why homeowners submit damage claims.  Insurance companies know this and are on the look out for homeowners who do not maintain their roof.  While it's true that some homeowners are looking for replace a very old roof at the insurance company's expense, this isn't usually to case.  Nevertheless if your insurance company determines your roof is over 20 years old they may either drop your policy or simply not offer you a roof damage settlement stating your roof is old and has not been maintained.  Given this fact, if your roof is old, it's a good idea to have your roof inspected and repair any possible areas that may have become compromised.  By keeping and submitting roof repair and maintenance receipts to your insurance company, you lower the chance of your policy being canceled.
Fifth, I know everyone loved their four legged friend.  However, insurance companies see certain dog breeds as an insurance risk.  If you are purchasing a furry friend, check with your home insurance company to make sure you are not putting your insurance policy in jeopardy.
At Fox Public Adjusters we are taking actions to prepare for the upcoming hurricane season. 
Every hurricane season is unique and given the reports issued by the hurricane center, this one could be the worst yet.  By staying up to date with the latest insurance company rules, laws and policies we will know what to expect from insurance companies before homeowners are faced with home or roof damage.
Along with roof damage, mold issues resulting form water intrusion are also common.  It's important to head off any water damage related problems before mold starts to grow.  Any dark & damp part of your home could start to grow mold in as little as 24 to 48 hours.  My using the most sophisticated and up to date moisture detecting equipment we can find water damage fast.  Some homeowners have had their insurance claim denied because the insurance company determined that one type of damage was unrelated to previous home damage.
When you call Fox Public Adjusters, you will have your own personal insurance professional working for you.
Many homeowners who file a home damage claim depend on the insurance company to determine the amount of the settlement.  Because the insurance company has a set of standard calculations, which they use to determine the extent of the damage, and the settlement, this does not mean they are correct.  Home damage calculations can't always be determined by using a standard calculation.  This is because every situation is unique.  To receive the maximum that is owed to the homeowner, research, pictures, and complete documentation is needed.  Then it's up to the person who filed the claim to provide a written demand for payment.  However, once a demand for payment is filed the insurance company may still deny the demand or underpay the amount needed to repair your home.  As a South Florida public adjuster, we will negotiate on your behalf until the result is the proper settlement.
Below are a few reasons why a homeowner should hire us to handle your home damage insurance claim, rather than allowing a company insurance adjuster to determine your settlement amount. If you already filed a claim and your insurance claim was denied, let us help you my re-opening your claim and getting you the settlement you deserve.
First, as your public adjuster in South Florida we work for you.  This means you can easily call us and get your claim information right away.  Unlike a company insurance adjuster, our success is based on the results our homeowners receive.   In addition, we are not just experienced handling insurance issues. The fact that we are also contractors with home building experience means that we will find the visible damage as well as the hidden home damage.
Many insurance company adjusters operate with the mindset of it we don't see it, it never happened.  This means mold damage which is hidden in your attic could be overlooked. We use the most up to date, state of the art, moisture detecting equipment, which allows us to find hidden growing mold damage.
This upcoming coming hurricane and storm season is expected to be very active.  At Fox Public Adjusters we have prepared for whatever this hurricane season can dish out.  When your home suffers damage from a hurricane or storm call the best Public Adjuster in South Florida, call Fox Public Adjusters.