Your Florida home has found itself in the path of a hurricane. Or your roof was blown off  after a major storm. It's time to call a public adjuster.
Why should you hire the best Florida public adjuster?  Read below!
You can't believe it!  It's like something you've only seen on the news.  Something that happens to 'someone else', Not You, and not to your Florida home.
Once you contact your insurance company, and they kindly arrange to send an adjuster. You breathe a sigh of relief.  Someone who will provide a fair settlement in light of the damage done and the high premiums you have been paying for all these years. You never expected to use this policy and you hoped you'd never need to.   As a Florida homeowner you did your part. Now it's time for your insurance company to do theirs.
As the best Florida public adjuster we have found that when a hurricane or storm hits, it's not just your home, but also your neighbors home's that get damaged as well. At this last point both you and your insurance adjuster have been sharing the same thought which is, weren't banking on paying for this damage either.  With so many homes damaged all at once how could a company insurance adjuster service everyone?  They can't, at least not well.
Now, I don't think I am spoiling the plot for anyone here when I tell you your version of 'fair' and your insurance company's are not the same.  This isn't just with hurricane damage, this disagreement happens with plumbing water damage, fire damage, mold damage, and all other types of home damage.  As a homeowner, you are probably more in tune with your homes value and the cost of getting things repaired.  In addition a homeowner know just how their home looked pre-damage.  If an insurance adjuster, uses a preferred contractor, or if you have been roped into a managed repair situation you may find that the finished repair isn't quality.  We have had to re-open many claims because the homeowner didn't feel that they received a quality repair.
I'm not going to try to paint company insurance adjusters as the big, bad wolf either, but the simple fact is that they are in business and they are watching their bottom line.
On a personal level, your insurance agent or insurance adjuster may feel all the sympathy in the world for you, with your roof halfway across the street and your distraught family wondering where you are going to sleep tonight.  But as employees and representatives of a business, a corporation, their feelings don't come into it – first, second and third priority is the insurance companies bottom-line.  The balance sheets. The profit projections that get the shareholders their dividends and the workers their bonuses.
Can you really blame them? They're just looking out for themselves and their families.  It's not like insurance adjusters are evil, they simply have boss and work for a company that needs to turn a profit and reward those share holders.  Check out this graph that shows insurance companies growing profits.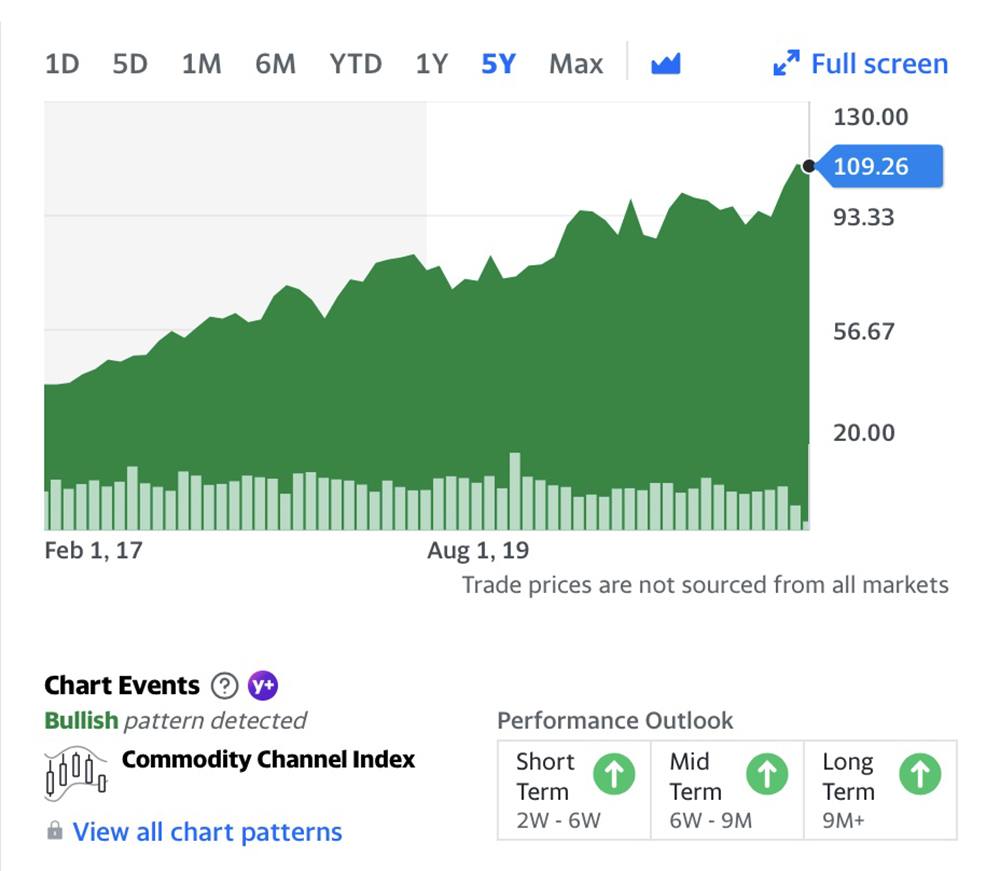 Given this conflict between homeowners and insurance companies it makes sense that there is sort of an underhanded card that some insurance adjusters play.  Sometimes it's intentional other times it simply a matter of the agent not doing a quality job.  Also, in a hurricane situation there are often more damage claims than any insurance company can handle.  I actually know an insurance adjuster who is so over worked that his wife complains that she never sees him.  The question is: if you have major home damage, wouldn't you rather have the best Florida public adjuster working on your claim or an over worked company adjuster.
What most insurance companies count on is the homeowner thinking, well the insurance company that holds our policy knows best.  This is partially true; the insurance company that covers the policy knows what is best for them, not the homeowner.  As a matter of fact, the agent that sold the policy is not the one who does the damage inspection, no that's the company adjuster who most likely doesn't even know your agent.   I have heard many people in the home damage insurance business say, it seems like every damage claim is a big fat NO, or well the settlement amount is going to be less than the deductible.  Once the homeowner hears this, they usually drop the claim with a simple, OK; I'll eat this one.   What some insurance adjusters don't bank on is the choice that smarter homeowners will make – and are increasingly making- which is: hiring the best Florida public adjuster.
What is a Florida public adjuster?
A public insurance adjuster is an independent professional that acts on YOUR behalf. They are licensed professionals who know the policies, know the system, and their goal is to ensure you get the best possible settlement you entitled you to, not what the insurance companies hope they can get away with.   This turns the situation from the homeowner being at the mercy of the insurance company to the Florida public adjuster telling the insurance company what the settlement should be based in the damage the inspection.  Furthermore, most Public Adjusters have more experience in not just insurance but also construction than your typical over worked company insurance adjuster.  In our case, the staff at Fox Public Adjusters is much more experienced.  At Fox Public Adjusters, we are certified mold experts, home construction experts, and water damage experts.  We also understand home electronics, roof damage, hurricane damage and more.  There is a saying in the home damage insurance business.  The saying is: If you don't see it, it never happened.  This means if there is hidden mold growth and it's not seen, it doesn't exist.   As the best Florida public adjuster, we are looking for the hidden damage, and at Fox Public Adjusters, you can bet, we will find it.
When you hire the best Florida public adjuster you can bet, you will receive the best settlement possible, here's why.
Many public adjusters have crossed over from working for the insurance companies, so      they know the ploys used to justify lower settlements.   In addition, they won't allow the delay and denial tactics they use to drag out the process.  This is used with the hopes you'll cave and take what you are offered.   They know about all the loopholes and the small print and they are familiar with the processes and paperwork, the policy types, as well as the language used and the coverage's.
As a Florida homeowner, you can rest easier because a public adjuster will represent you in dealing with the insurers.  Not only in the paperwork side of things but also liaising with the company themselves on your behalf. Another big stress off your hands.
As your public adjuster we will discuss the finer points of your policy and your claim from a background of knowledge and experience. We won't be bluffed and bullied into accepting anything less than what is correct and fair.
When submitting a home damage claim, there are so many things that could cause a low settlement, a denied settlement, or a dropped insurance policy.  Just look at this article on all the problems that could cause home insurance problems.
There are rarely any out-of-pocket fees.  At Fox Public Adjusters only paid by contingency, i.e. when the insurers settle the claim.
While it's true that there are some honest insurance adjusters out there, why run the risk of your damage claim being inspected by a bad one.  Even the best insurance company in the world will only want to pay what they can get away with.  Hiring a public adjuster takes away the element of chance that somehow you have found the world's one honest insurance adjuster. You'll be getting what's yours and not just relying on them to play nice about it.
When is a good time to hire a public adjuster?
Given our reputation as the best Florida public adjuster we get called because of any number of situations.  Sometimes it's an insurance adjuster that can't keep an appointment.  Other times it's when a homeowner is shocked that an insurance adjuster said there wouldn't be a settlement.  We have had plenty of homeowners reach out to us because of crappy workmanship by an insurance company preferred contractor.  Need more?  How about growing mold?  Un-returned phone calls, lowball settlements, caps on certain damages, the list of reasons and excuses goes on and on and on.  In addition, a second assessment can only help, especially if you are facing a big claim, where the incentive is even larger for an insurance company to try low-balling you.
When your claim is large or has many complicating factors, a Florida public adjuster is just what you need in your corner. Situations can get complicated quickly, but public adjusters have the experience and know-how to handle them to deliver you a proper settlement.
Even the best insurance company known to man will never voluntarily pay a penny more than what's claimed. Policyholders need to be conscious they are claiming the correct amount, and hiring a public adjuster helps ensure that.
Insurance claims hold a variety of legal terms, processes and complex provisions that need to be addressed to maximize your settlement.
Period of Restoration, Actual Cash Value, Business Interruption Coverage,
They're some of the simpler ones. It's a system designed to confuse anyone outside the industry, and I doubt that's an accident.
Unfortunately, the burden of proof is always on the insured. It's up to you to prove what the insurance company owes you. A Florida public adjuster gets you a personal professional that works for YOU.
What you could expect from Fox Public Adjusters:
Evaluate the policies terms
Establish the best possible strategy
Document and substantiate every detail;
Negotiate on your behalf
Keep you informed throughout the process; and
Settle the maximum amount for the least hassle (on your part)
You have spent your life working to pay for your home and the significant insurance premiums you expected to protect it. Hiring a Florida public adjuster will ensure you get what you paid for.
Finally, when home damage happens, even if you don't have a dispute with your company insurance adjuster, calling a public adjuster first, before even calling your insurance agent is a great decision.  Based on previous homeowner experience, we have clients who know to call us first.  Many of our customers have experienced home damage previously and know that calling us is the best decision a Florida homeowner can make.
We are based in South Florida and handle damage claims all over the area including Fort Lauderdale, Palm Beach Gardens, If you are searching for a Palm Beach County public adjuster, or a Martin County public adjuster, or a Broward County public adjuster we are here to help.