Serious home damage in South Florida can happen to anyone, and when it does it is often a frustrating and upsetting situation.  Imagine coming home from an outing to find pools of water on your kitchen or bathroom floor – what an upsetting experience.  What do you do first?  Who can you turn to to remedy the situation and obtain the funds you need to have the damage repaired?  Depending on the amount of damage, for many people, the first call is to the insurance company.  Next, the insurance company will send their company insurance adjuster who will look over the situation and determine how much it will cost to repair the damage.  The question is, will the amount be enough?  What about hidden damage that is not easily visible?   Maybe a second opinion is needed.  Maybe that opinion should come from someone who works for you and not your insurance company?  The best solution is to call a public insurance adjuster in South Florida.  If you would like us to help with your insurance claim needs feel free to reach out to us Fox Public Insurance Adjusters.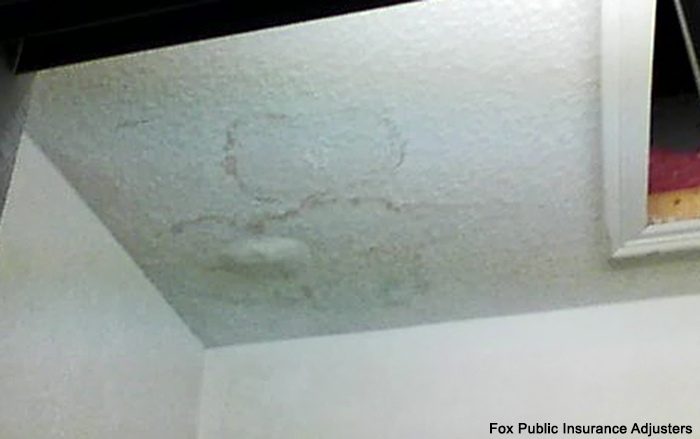 South Florida has it's own unique occurrences that can damage your home.
Here in South Florida, many occurrences can cause major home damage, requiring an insurance settlement to cover the costs of the damage. Hurricanes, floods and other unforeseen circumstances can cause water and wind damage that can easily run thousands of dollars to repair. But how do you know that your insurance settlement will be enough to cover the damage?  Do you really believe that an insurance adjuster sent by your insurance company has your best interest in mind?
As a public adjuster here in South Florida, Todd from Fox Public Insurance Adjusters, Inc. will work for you – the homeowner –not the insurance company and have your best interest at heart when determining what your payout for repairs should be. We look for and often find additional damage that may be overlooked by the adjuster your insurance company sends out. For example, a flood from a broken water pipe or fixture may result in a hidden mold issue. This can easily be overlooked or ignored by an insurance company adjuster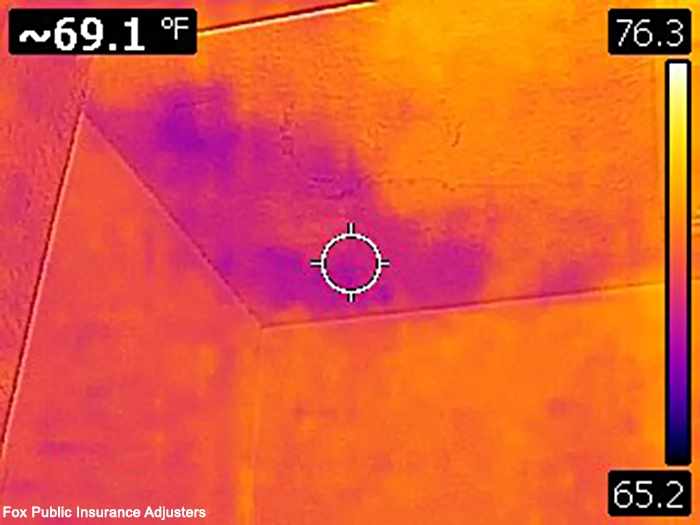 As a Public adjuster in South Florida, we are experts in all types of home damage from fire damage, water damage, wind damage, storm damage and damage to all parts of your house including roof, windows, walls and driveways. We can assess damage caused by falling trees, lightning and any other home damage that may require an insurance claim. The best part is, is doesn't cost you anything to have us visit your home and determine the amount of damage. Our goal is for you to receive the maximum amount of money from your insurance company.
A major issue we have here in South Florida is the potential of hurricanes to wreak havoc on our homes. Not only can your home and property sustain water damage from heavy rains caused by a hurricane, but also severe wind damage. This can cause trees to fall on your roof, objects or trees to fall into your pool, screen enclosures to collapse causing residual damage and the list goes on. Mold can occur as well due to water damage in the home. Even such things as your neighbors roof tiles flying off and landing on YOUR roof causing damage can happen. Pretty much anything and everything can occur. We are always very busy following a major storm, so be sure to call us as soon as you realize you need a public adjuster to assess your damage.
Another cause of water damage in a home are broken appliances. Dishwashers, washing machines and hot water heaters can all cause major water damage in a home. It is always a good idea when going on vacation, to turn off the water valve outside your home just in case. You never know when a pipe or something else might break, causing a flood in your home. Walls, carpeting, floors, furniture, wood cabinets – anything that is in your house is subject to damage.  By calling us at Fox Public Insurance Adjusters in South Florida you can assure your property damage in being inspected by someone who has the homeowner's best interest in mind.
We are experts when it comes to submitting the proper paperwork to insurance companies.
If you have ever had to submit an insurance claim, you are aware of the exhaustive and stressful process a policyholder needs to address just to complete the forms accurately.  Because every damage situation is unique it's important that your personal adjuster can speak the language of the insurance companies.   Insurance adjusters have strict laws that they must adhere to for more information visit the Florida association of public insurance adjusters website.
What do people say about Todd and Fox Public Adjusters?  Here is a review from a real client.
Todd was great to work with.  He works hard to keep his clients well informed throughout the entire process. We have worked with Todd on several jobs all of them have gone smoothly.  I would highly recommend Todd and his company based on my experience working with him.
As a South Florida public adjuster there is no fee to have Todd visit with you and discuss your situation.  Todd has seen everything and is aware off all the possible damage related insurance outcomes.  Based in South Florida Todd at Fox Public Insurance Adjusters will travel to you wherever he is needed.  When Todd arrived at your home you can be assured that you will be more than satisfied with the outcome.  Just read his reviews here.  If you are in West Palm Beach, Jupiter, Palm Beach Gardens, Lake Worth, Boynton Beach, Delray Beach, Boca Raton, Pompano Beach, Fort Lauderdale, Deerfield Beach, Stuart or Port Saint Lucie,  call Todd at (561) 789-4369.  Todd would love to talk with you and help you receive the insurance settlement you deserve.